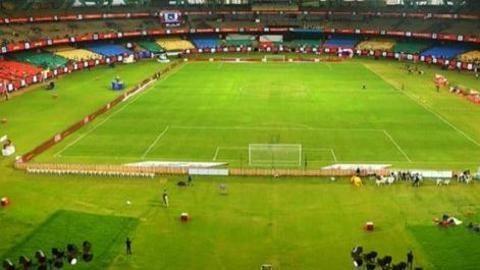 JLN stadium is one of only six football pitches in India that are approved by FIFA. It is also the home ground of ISL franchise Kerala Blasters.
While it has hosted ODI matches in the past, the last match that took place here was in 2014.
The last international cricket match awarded to Kerala was played at Thiruvananthapuram's Greenfield International Stadium, in November 2017.
Love Sports news?
Stay updated with the latest happenings.
Notify me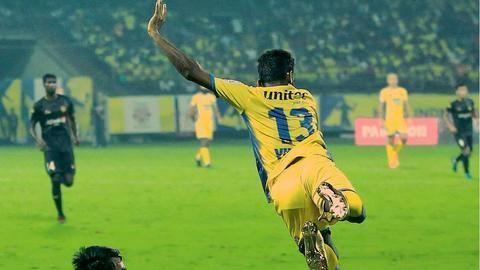 While there is the issue of planned ODI clashing with the 5th season of ISL, there is the bigger issue of ground being damaged.
For the ODI to happen, a minimum of five pitches need to be laid.
This would require damaging the football pitch drainage system, wherein the flat surface will be dug up so it slopes towards the boundary .
Several celebrities, including star footballers from Kerala Blasters, took to social media to rally against the KCA's move to dig up the Kochi turf.
Kerala Blasters striker CK Vineeth in a series of tweets expressed his displeasure with the decision.
He said, "I believe that for sport to co-exist, it is important that they do not stop each other from growing."
Shashi TharoorSpoke to CoA Chief VinodRai to denounce Kerala Cricket Assn's bizarre decision to transfer the India-WI ODI from a match-ready Trivandrum stadium to Kochi, whose ground was last used for the U17 Football World Cup. He has promised to review the matter. KCA motives highly suspect
KCA President Ronklin John said that they were forced to move the November 2017 T20I match between Indian and New Zealand from Kochi to Thiruvananthapuram due to FIFA World Cup.
He called it a one-off incident as they had to respect FIFA regulations.
"We will definitely want to conduct the ODI in Kochi now that the World Cup is over," he said.
humey_7
So having read that there's a possibility of a ODI Cricket Match planning to be played in JLN Stadium in Kochi, I have to say this.... I was here for the 1st season of @indiansuperleague when they had 6-8 weeks to transform our field from a Cricket ground to a Football ground. They made great strides in doing so, but it was still some way off being an established field for top level football. The amount of time and money that has been spent since then, to get the pitch to the standard it is now for the U-17 @fifaworldcup and @indiansuperleague 4, it would be a travesty to tear it up for a one off cricket match! I understand the love of cricket in not just Kerala, but all of India, and I don't want to disrespect anyone for that. But there's a ground in Trivandrum that is Cricket specific, so why for the sake of one match, rip up a pitch that has taken years to get to the standard as one of the best in the country? Question..... Would they tear up Eden Gardens to stage a one off football match? #SaveKochiTurf ⚽️