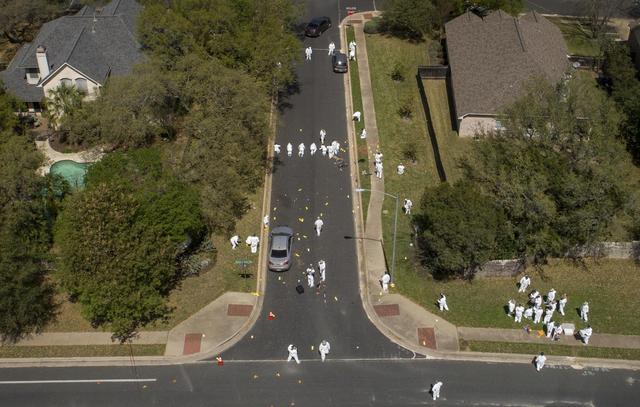 AUSTIN, Texas (AP) — The Latest on serial bombings in Texas (all times local):
7:45 a.m.
The Austin Police Department says it is aware that a parcel bomb exploded overnight at a FedEx distribution center near San Antonio and that it is working closely on the investigation with federal law enforcement agencies.
An FBI spokeswoman, Special Agent Michelle Lee, says it is still early in the investigation into the early Tuesday bombing at the FedEx facility in Schertz, which left one worker with minor injuries. But she says "it would be silly for us not to admit that we suspect it's related" to the four Austin bombings that have killed two people and injured four others since March 2.
The latest bombing in Austin injured two men on Sunday. Authorities say it was triggered by a tripwire and was a more sophisticated bomb than those used in the first three attacks, which were package bombs left on people's doorsteps.
The Austin police are again warning people to call 911 if they come across suspicious packages, bags or other items that look out of place.