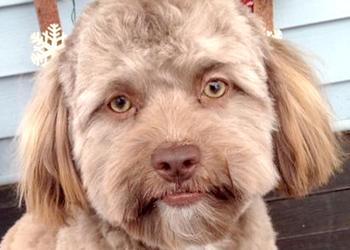 Users of the network were surprised by an unusual dog with human features. While some found the creation extremely sweet, the other unusual dog really frightened.
Photos of her puppy were shared by a girl in the social network Facebook. Chantal Desjardins laid out pictures of his dog with a nickname Yogi, whom he considers quite ordinary and unusually sweet. However, many users have found in the features of the dog's face something human, and this is a joke excited many viewers. Later, one of the photos of Yoga was published on the network resource Reddit, which also struck many users.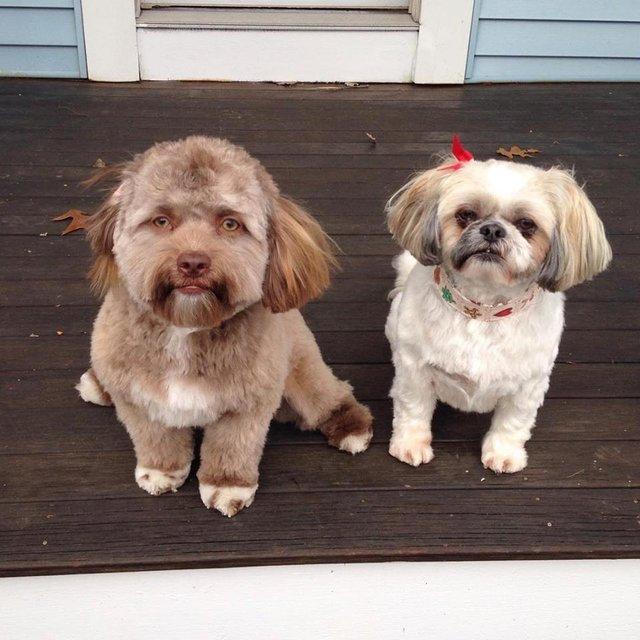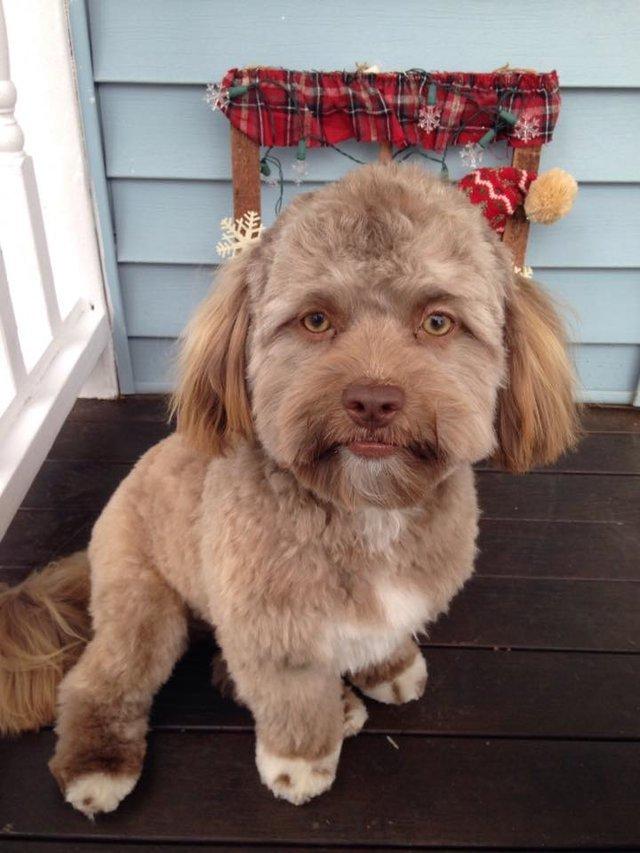 Users have noticed that "the eyes and lips of Yoga look the most human among all the animals that they have seen." In addition, according to the expression of a person, the dog reminded them "a man already over 40, who realized that almost all the opportunities in life were gone forever." Others have even written that the longer they peer into the puppy's face, the more they see their own there, and this greatly frightens them. Some users even supported the idea of ​​reincarnation, according to which, the deceased person was reborn in this dog. There were also those who could not believe that Yogi was real, and considered it only a good photoshop.
In just a few days, the publication of pictures of a dog with a human face on Reddit scored almost 20,000 pluses and about 700 comments.