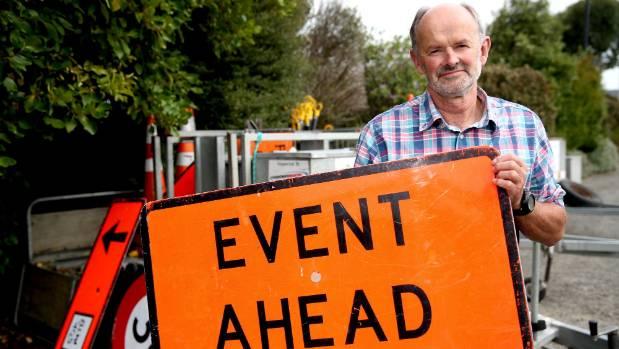 When it comes to health even the good Lord doesn't stand in the way.
This year the Ascension Church in Invercargill has moved its service on Sunday from 10am to 4pm to allow its congregation to take part in the Surf to City.
On Monday, 12 members of the church had registered for the annual event, including pastor Jay Sagmyre and his wife Annie. They will all be wearing Ascension Church T-shirts.
"We've got other people showing interest but they're humming and harring [at this stage]," Jay said.
One church member had surgery last year and doubted she would be able to compete in the 12-kilometre bike ride.
However, after attending training sessions, put on by the church especially for its Surf to City representatives, she recently rode from Oreti Beach to the city without problems.
Jay Sagmyre said Surf to City was a healthy and good social event to be part of and he hoped it would become an annual event on the church's calendar.
He and his wife are also entered for the 12-kilometre bike ride.
"We've also got walkers and runners entered."
As for the Surf to City official Matt Sillars, an Oreti Beach sand dune comes in handy at the start of the race.
Sillars is in his 11th year as co-event director and works to a plan he has finely tuned over the years.
"We wait 15 minutes for them to get far enough down the road before we let the runners go," Sillars said.
"I go up a sand dune to get a good view [of the bike riders] and once I see them go round the turn at the west end of Oreti Park [rugby ground], we're right to let the runners go."
Between 3000 and 3500 people of all ages usually enter three sections – cycling, running and walking – for the jaunt from Oreti Beach to Queens Park. Bike riders start first.
The event was not a race and the last person home was just as important as the winner, Sillars said.
"Finishing is a sense of achievement for a lot of people ... it's the only big event some people compete in."
For others its encourages them to take part in other cycling and running events.