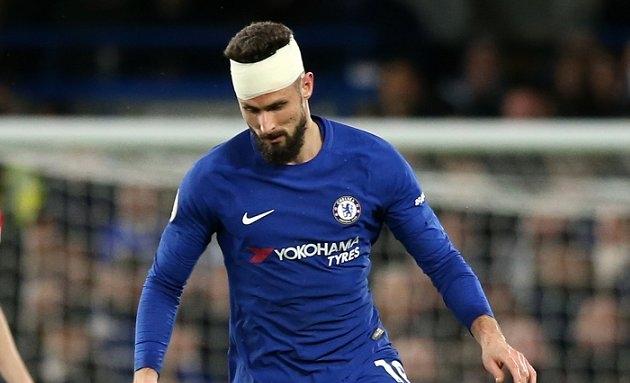 Chelsea striker Olivier Giroud shrugged off his blank for victory over Crystal Palace on Saturday.
Giroud, who started up front, led the line well and was unlucky not to score his first Premier League goal for the Blues before his withdrawal in the 72nd minute.
"We were 2-0 up and we struggled a bit to score the third one, which could have relieved us and let us play without fear until the end, but we did well and it was important to get the three points," the striker told chelseafc.com.
"Sometimes the goal looks smaller in certain games and that was the fact for me. I kept going, kept believing I could score but I was a bit unlucky. The defender saved the ball off the line, and after that I hit the post. After that I just tried to play with my team-mates and the most important thing was that I felt good on the pitch.
"As a striker, sometimes you don't look at the goal, you shoot and it's going in but you need a bit of luck. It's important keep the confidence high and work for your team-mates so I tried to deliver some passes for Willian and Eden. I'm happy because we won and even if I didn't score I'm sure I will in the next games."
Giroud added: "I think I'm adapting well, I try to have a good understanding on the pitch with the number 10s like Eden and Willian.
"We did some great movements. We could, and should, have scored more goals but as long as you are getting chances to score it means you are creating spaces so that's good. Now we need more efficiency and a bit of luck."