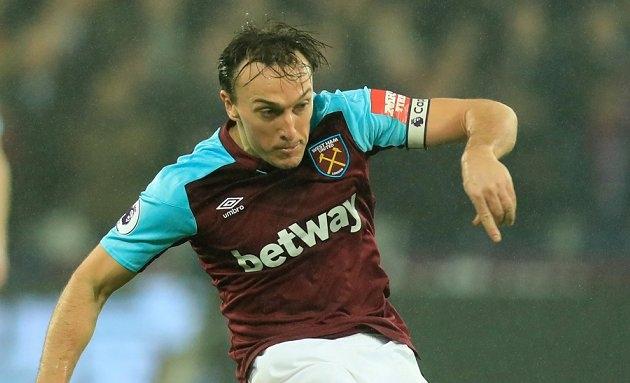 West Ham defender James Collins says Mark Noble was left "devastated" by his clash with a pitch invader during defeat to Burnley.
The latest loss to Burnley for David Moyes' team leaves West Ham 16th and in big trouble.
On the incident with Noble, Collins said: "I think any fan running on the pitch and seeing my friend and captain and a boy who loves this club as much as me and who has been here since he was a kid...having to do that with a fan on the pitch at a home game is going to affect anyone, to be honest.
"He's devastated. He's down about it. You never want to take matters into your own hands how he did. It was mad.
"The fans seemed to be on the pitch for an eternity and for him to have to resort to that, a lad who is a West Ham fan and who has been here for ages, to have to do that is wrong. And I think it certainly affected us and the result has gone against us.
"It's not an excuse, [but] it's something I haven't seen in football before to be honest."
Asked if he had sympathy with supporters, Collins said: "Yes, of course. I've got sympathy with the boys in there (the dressing room), myself. I'm a West Ham fan myself, I'm just as unhappy as the fans are myself, it's not been anywhere near good enough.
"But it just seemed today that it had that edge on it. We were probably a bit scared playing, a bit nervous if you like, and then as soon as that first goal has gone in against us, all hell's broke loose.
"To be honest, unless we win a game of football, or we go 1-0 up....it's been brewing a long, long time. That's what it feels like to me and I'm talking as a fan here, not even a player."