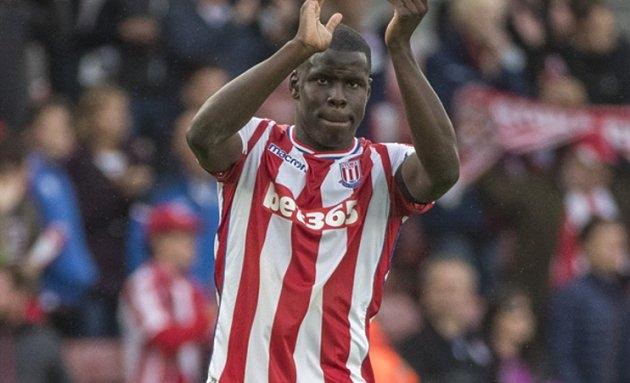 Chelsea defender Kurt Zouma feels his game has improved at struggling Stoke City.
On-loan Zouma won his second Premier League title last season with Chelsea and is now fighting a very different battle while out on loan at struggling Stoke.
The France international said: "Maybe harder because you don't want to go in the Championship, so maybe it is a bit harder. But football is football, you have to win games.
"The thing is we need to pick up points and we are under a little bit of stress but now everybody is calm, we know that with the quality we have that if we play well like we have been the last few weeks, then we are going to get some points and win games.
"It's different for me. When I was at Chelsea, we were playing for the title, but, for my experience, it's good. I'm still young and I'm still learning and to be in this position, I've learned a lot.
"You are a bit under pressure and you don't want to lose games or make mistakes and you have to get points.
"But I knew it was going to be like this. There is more defensive work I would say compared with Chelsea where you have the ball more, people are scared of you and you control the game.
"Stoke is a bit different, it's a bit more defensive work, especially when we play the top teams like Chelsea, Man City, Man United and Liverpool. You defend more, but I knew that and that's what I'm here for to work defensively to improve myself and get better."