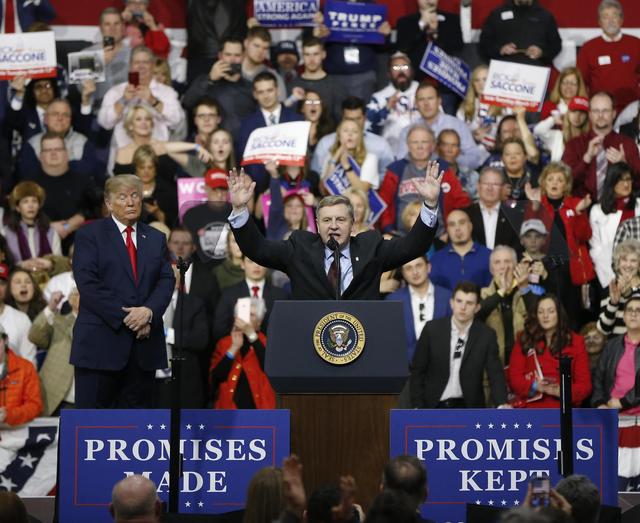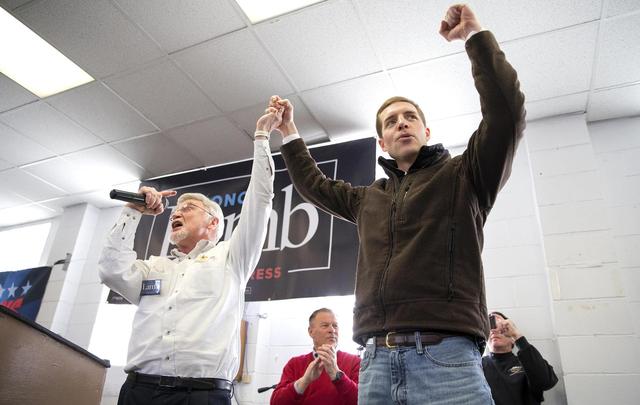 TRAFFORD, Pa. (AP) — Congressional candidate Rick Saccone has struggled more than Republicans in southwest Pennsylvania usually do.
So he's hoping that conservative voters see his race against Democrat Conor Lamb as proxy for the national political struggle playing out in Washington.
Polls show Lamb and Saccone in a tight race ahead of Tuesday's special House election.
Lamb has run as an independent-minded figure. He avoids criticizing President Donald Trump and says Democrats' congressional leaders should be replaced.
Republicans have tried to paint Lamb as a lackey for national Democrats who are unpopular in the district. Saccone emphasizes that he's a staunch opponent of abortion rights. He also enthusiastically supports President Donald Trump.
The president told Saccone supporters last weekend that Lamb is trying to con them.