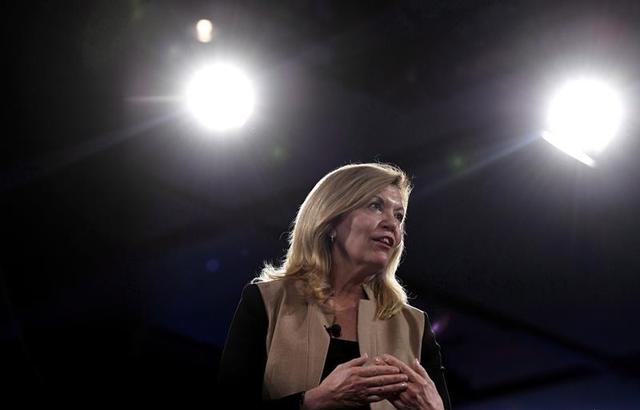 Six stories in the news for Monday, March 12
———
CHRISTINE ELLIOTT CONCEDES TORY LEADERSHIP TO DOUG FORD
The new leader of Ontario's Progressive Conservative party is no longer being challenged by his main rival, who refused to concede for nearly a day. Christine Elliott met with Doug Ford last night to congratulate him on his narrow win in the race to lead the party. Elliott said she conducted a review and is confident in the race results. She had initially disputed Saturday's results, alleging they stemmed from "serious irregularities" in the vote.
———
TRUDEAU TO TOUR STEEL AND ALUMINUM FACTORIES
Justin Trudeau is kicking off a tour of aluminum and steel factories today with a visit to Quebec's Saguenay region. The prime minister will meet with both bosses and union leaders at a Rio Tinto aluminum factory in Jonquiere. Other stops on the tour include Hamilton, Sault Ste. Marie, Ont., and Regina. A spokeswoman says Trudeau wants to show support for an industry facing uncertainty after U.S. President Donald Trump slapped steel and aluminum tariffs on the rest of the world.
———
CANADIAN PROFESSOR SAYS BAN PLASTIC BAGS NOW 
An environment professor at Dalhousie University says Canada's push to lead the G7 into a war against plastic garbage would get a lot more heft if the federal government started enacting stronger policies at home. Tony Walker says Canada is actually lagging behind many other countries, at least 40 of which have enacted policies to curb the use of single-use plastic drink bottles, plates, straws, and grocery bags.
———
RURAL RESIDENTS WORRIED ABOUT PROPERTY CRIME
High-profile cases in Alberta and Saskatchewan have renewed a simmering debate about what rights rural residents have to use force against a perceived intruder. The R-C-M-P and rural crime watch groups strongly recommend people avoid using force and call police instead. But Kevin Avram with the Grassroots Alberta Landowners Association says many believe criminals are being sent a signal that property owners are free prey.
———
HACKER TREND TURNS CANADIANS INTO CRYPTOCURRENCY MINERS
Scores of Canadians dipped their toes into cryptocurrency mining in recent weeks — they just didn't know it. A wave of so-called "cryptojacking" is sweeping the Internet, forcing unwitting web surfers into generating money for cybercriminals. Hackers infect websites with code that secretly conscripts visitors into an army of cryptocurrency miners. Cryptocurrency mining involves devoting a computer's processing power to solving a complicated mathematical problem with digital currency offered as a reward.
———
'MAUDIE' WINS BIG AT CANADIAN SCREEN AWARDS
"Maudie," starring recent Oscar nominee Sally Hawkins as real-life Nova Scotia artist Maud Lewis and Ethan Hawke as her fish peddler husband, took a leading seven trophies at the Canadian Screen Awards. It won best picture as well as best supporting actor for Hawke and best actress for Hawkins. The Newfoundland and Labrador-shot drama details Lewis's perseverance through juvenile rheumatoid arthritis, poverty and ill treatment from her community and loved ones to become an internationally acclaimed painter.
———
ALSO IN THE NEWS TODAY:
— Finance Minister Bill Morneau in London to discuss Canada's economic partnership with the U.K.
— National Energy Board resumes detailed route hearings in Burnaby, B.C., for the Trans Mountain pipeline expansion project.
— Manitoba Finance Minister Cameron Friesen delivers the 2018-19 provincial budget.
— Young Canadians meet in Ottawa for the Second Annual Youth Innovation Summit.
— Halifax judge expected to render a decision in the court martial of Master Seaman Daniel Cooper, who's been charged with sexual assault. 
The Canadian Press