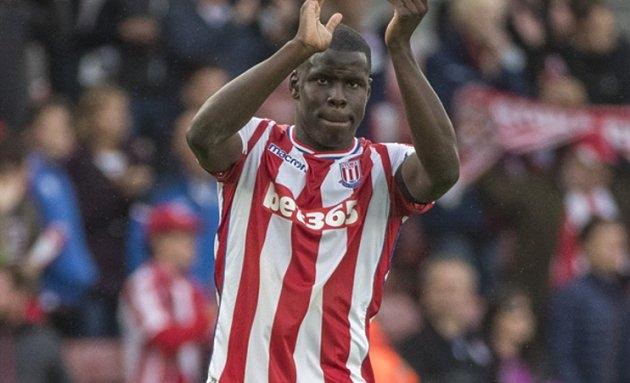 Kurt Zouma is confident Stoke City will beat the drop.
Chelsea defender Zouma has been outstanding for Stoke this season and has become a favourite among the fans and he believes they can stay up. Zouma played in Stoke's 7-2 defeat at City in October but says they will never give up hope.
He said: "This was the worst defeat I've ever had in my career in football. But it can happen and I forgot about it and I don't want to think about it. I don't think about that game.
"I wouldn't say we are nervous. We are feeling confident because in the last three or four weeks we have showed a great behaviour, we wanted to win, we fight for every ball.
"If we keep going like this and keep the same shape, everything will be fine for us. We know there is a danger, but we are confident. It's very tight and if we win one or two games, we can climb up the table."