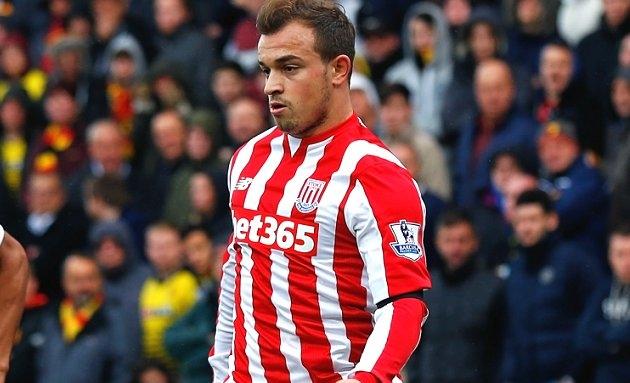 Stoke City boss Paul Lambert has no doubts about the quality of Xherdan Shaqiri.
Lambert claims being dumped by Pep Guardiola helped make Shaqiri a star for Stoke.
Guardiola offloaded Shaqiri 18 months into his reign at Bayern Munich to Inter Milan in 2015.
"Yeah, especially being at big clubs," said the Stoke boss. "Big clubs bring you on no end.
"You're playing with great players and you have the expectancy of having to win trophies and that brings you on leaps and bounds.
"Shaq has been at those type of clubs. Shaq, if you look at his CV when he stops playing, to have all those big clubs on your CV is not too bad.
"Shaq at this minute in time is playing incredible football for us. He's enjoying his football. He's on top of his game and he's a threat.
"I think if he keeps performing the way he's doing with the World Cup coming up, he's going to have a great future.
"The way he's playing, he's right at the top of his game, right on top of his game. Wherever his career eventually goes, he's a top player."