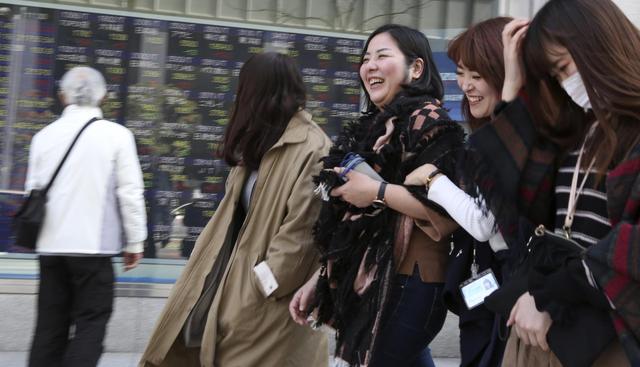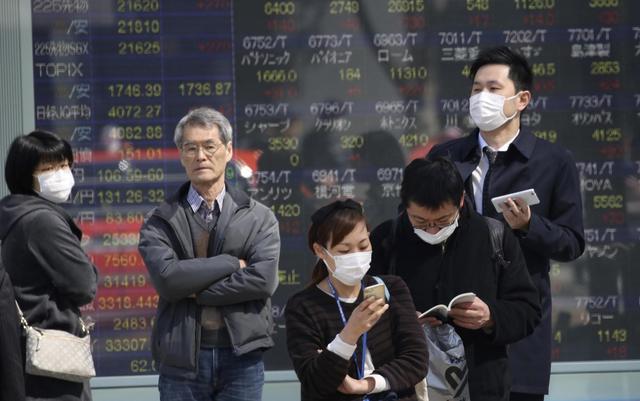 BEIJING (AP) — Asian stocks rose Monday despite U.S.-Chinese trade tension following solid Wall Street gains on strong U.S. employment data.
KEEPING SCORE: The Shanghai Composite Index rose 0.8 percent to 3,332.59 and Tokyo's Nikkei 225 surged 1.7 percent to 21,837.46. Hong Kong's Hang Seng added 1.5 percent to 31,464.59 and Seoul's Kospi advanced 1 percent to 2,486.11. Sydney's S&P-ASX 200 added 0.7 percent to 6,004.90 and benchmarks in Taiwan, New Zealand and Southeast Asia also rose.
WALL STREET: Stocks gained after U.S. Labor Department data showed job creation in February stronger than forecast, while wage increases were below expectations. That helped to dampen inflation concerns that triggered the market's swoon. The Standard & Poor's 500 index climbed 1.7 percent to 2,786.57. The Dow Jones industrial average rose 1.8 percent to 25,335.74. The Nasdaq composite jumped 1.8 percent to 7,560.81.
TRADE WAR?: China's commerce minister said Beijing wants to resolve disputes with Washington through negotiations but vowed to defend Chinese interests. Zhong Shan gave no indication Beijing planned to make good on earlier threats to retaliate following U.S. President Donald Trump's decision to raise import duties on steel and aluminum. Anxiety in markets has been fueled by the departure of economic adviser Gary Cohn, an opponent of import controls. "The rise of trade hawks in the White House casts a dark shadow over trade in Asia," said Mizuho Bank in a report.
ANALYST'S TAKE: "U.S. employment data hit a sweet spot on Friday night. Jobs surged but wage growth moderated, indicating an ideal higher growth, lower inflation scenario," said Michael McCarthy of CMC Markets in a report. "Any initial enthusiasm may ease as investors digest further trade war rhetoric," said McCarthy. "While the EU sought clarification on U.S. tariff exemptions, China's trade minister warned 'a trade war will only bring disaster ... to the global economy.' The trade fight picked by the US President appears increasingly focused on these two largest trading blocs."
NORTH KOREA: U.S. officials said there will be no more conditions imposed on North Korea before a possible meeting of the two nations' leaders beyond the North's promise not to resume nuclear testing and missile flights or publicly criticize U.S.-South Korean military exercises. The comments followed the surprise announcement last week that President Donald Trump has agreed to meet the North's Kim Jong Un by May. Treasury Secretary Steven Mnuchin said Trump would "sit down and see if he can cut a deal" over the North's nuclear program. Some members of Congress worry Trump acted impulsively in agreeing to meet before negotiators set goals the leaders could agree to.
ENERGY: Benchmark U.S. crude rose 11 cents to $62.15 per barrel in electronic trading on the New York Mercantile Exchange. The contract jumped $1.92 on Friday to close at $62.04. Brent crude, used to price international oils, added 11 cents to $65.60 per barrel in London. It surged $1.88 the previous session to $65.49.
CURRENCY: The dollar weakened to 106.59 yen from Friday's 106.81 yen. The euro rose to $1.2321 from $1.2306.