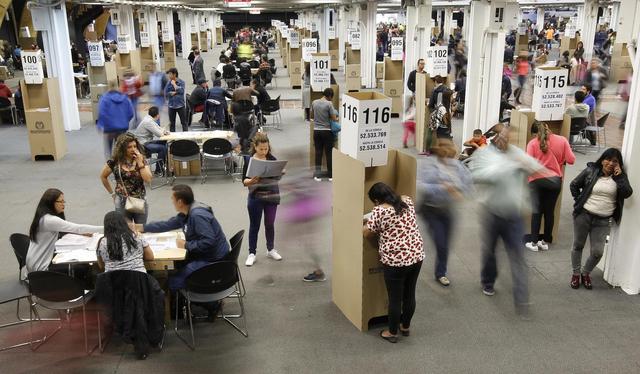 BOGOTA, Colombia (AP) — Colombian voters turned to right-wing parties critical of the country's peace deal with the main leftist rebels and knocked the current president's party down in congressional elections, raising questions about the future of the accord.
Sunday's vote was seen as a barometer for a fiercely contested presidential election in May.
It was also the first time former members of the Revolutionary Armed Forces of Colombia, or FARC, competed politically since disarming under the 2016 peace deal to end a half century of conflict. As expected, support for their radical agenda was soundly rejected, with FARC candidates getting less than 0.5 percent of the overall vote. That means their political party will get only the 10 seats guaranteed them by the peace accord.