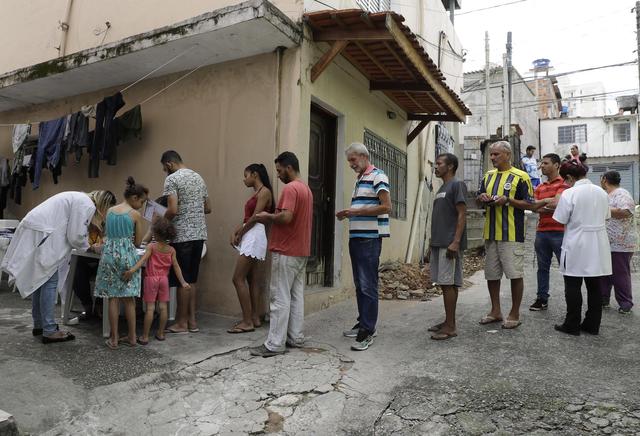 SAO PAULO (AP) — Misinformation about Brazil's yellow fever vaccine is scaring people away from a campaign that is trying to vaccinate more than 20 million people in areas of Rio de Janeiro, Sao Paulo and Bahia states that were not considered at risk for the disease until recently.
Flagging faith in Brazil's institutions, a chaotic communications campaign and the country's decision to give partial doses to stretch supplies are contributing to rumors that the vaccine is a weak or dangerous.
Nearly six weeks into the campaign, Brazil's Health Ministry says 76 percent of the target population has been vaccinated — but that is far below its goal of 95 percent.
The last 20 percent will likely be very difficult to reach, hampering efforts to contain Brazil's biggest yellow fever outbreak in three decades.