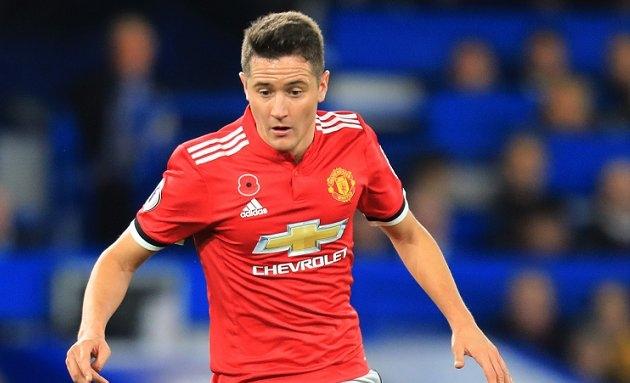 Manchester United midfielder Ander Herrera is willing to see Manchester City crowned Premier League champions - if it guaranteed them the Champions League title.
United face Sevilla on Tuesday with a real chance to reach the last eight, having drawn 0-0 in Spain in the first leg.
Herrera said: "I don't think about City, just about us. To win the Champions League would be enormous for us. Massive.
"So if you said City win the title and we win the Champions League this time I would sign that document right now.
"People forget that it's still possible for us to win two big titles this season - the Champions League and FA Cup. We are still in the race for both. It could be an adventure to do it."
Spanish international Herrera, 28, won the FA Cup with United in 2016 but has never won the Champions League and admits it's top of his wish list.
"The Champions League is a big, big title and to win it would be special," said the midfielder who helped United win the Europa League last year when he was named man of the match in the final against Ajax.
"But we are only concerned at the minute about getting past Sevilla because it is not easy.
"They are a tough team and we still have to work hard to go through. But we know there is a lot more to fight for this season."