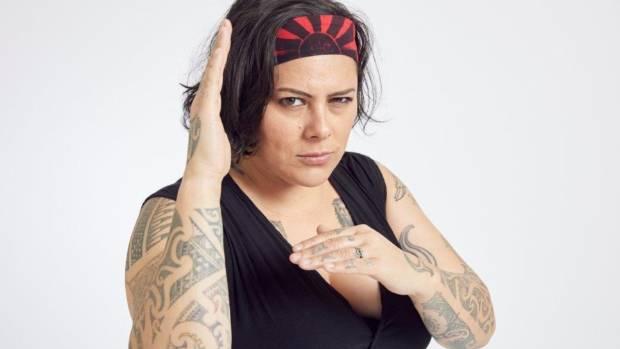 Review: In the programme for Anika Moa's Chop Chop Hiyaa gig was a quite comprehensive rundown of her success as a pop singer.
The pre-schoolers at Titirangi War Memorial Hall probably weren't reading the notes, and wouldn't have cared anyway about Moa's other, regular, musical career. They were here for the farmyard noises.
Moa's musical sideline seems to becoming ever more time-consuming. She's adroitly cornered the under-five market, and this gig was a sell-out - although with tickets just $10, you could hardly claim it was lucrative.
Read more:
Her 45-minute set romped through most of the classics from Moa's award-winning two albums of music for kids - our family are particular fans of Oma Rapete and the blood-pumping set closer, Tahi, Rua, Toru, Wha, which became an increasingly-frenetic jam that left the mosh pit delighted.
While not as established on the gig circuit as the Powerstation or the late-lamented Kings Arms, the Titirangi War Memorial had everything required: good parking by the venue, and a nicely polished wooden floor for the kids to pogo on.
Singer Bella Kalolo joked about the $20 she was getting as Moa's all-purpose assistant ("$18.50 after tax," joked Moa) but whatever her wage was, she worked hard for it, adding impersonations of various animals (her sheep would win awards if there were awards for sheep impersonations), a witch and a pooey-smelling taniwha, to her backing vocal duties (plus some sort of clever finger-drumming thing).
Minor gripes: Moa was ten minutes late on stage, completely acceptable for a rock star, awkward for parents running to strict sleep schedules. And her banter, mostly self-deprecatingly funny, was occasionally a bit risque.
Words of praise: Moa can sing (well, we knew that), and command an audience, and the kids absolutely loved it. The parents, even the too-cool ones did too. And I tell you, Tahi, Rua, Toru, Wha is a Kiwi classic. 
Chop Chop Hiyaa, touring as part of the Auckland Arts Festival, plays Warkworth and Wellsford, 23 March, and Clevedon and Waiuku, 24 March.