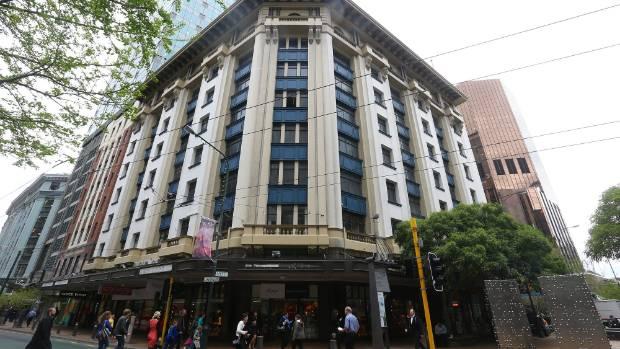 After a number of years circling the city, the Hilton hotel chain is getting close to touching down in the capital.
Hilton announced last February that the old T&G building on Lambton Quay, owned by developer Mark Dunajtschik​, would become a four-and-a-half star hotel under its DoubleTree brand.
Sarin Investments, which will manage the hotel, is aiming for a mid-year opening, possibly June.
The company initially hoped to start trading late last year, but said Hilton's exacting standards and the difficulty of fitting out an old building had taken extra time.
READ MORE:
Hilton's interest in the capital goes back at least to 2008 when it was tipped to build a $45 million hotel on the waterfront. In 2014, Dunajtschik integrated a five-star, $100m Hilton into his convention centre proposal.
However, the site became unavailable at the last moment and was superseded by Sir Peter Jackson's movie museum and convention centre proposal in Cable St, so the Hilton-Dunajtschik team turned to another location.
While the Hilton brand is well known overseas, Wellington is a different market to Auckland and Queenstown, with a more domestic and commercial clientele.
So a suggestion that Wellington follow Auckland in introducing a bed tax was "really not good for anyone, because you can't pass the costs on," Sarin Investments spokesman Udai Sarin said, on behalf of his father, managing director Raman Sarin.
"Auckland has a different mix of visitors and many of them are used to paying [bed] tax but Wellington is quite a domestic market."
Sarin Investments' other project, a $12m four-star hotel in Lower Hutt, has also suffered delays, but construction is set to begin at the end of the month, with a 14 to 15-month timeline.
When finished, the hotel will be owned and run by the family under Accor's Sebel brand.
The Sarins will also manage the nearby Hutt City Council's new $33.6m event centre which is due to open in July.
Also known as the Harcourts building, the T&G building has many of its original 1928 features. The redevelopment will feature 108 rooms, full service, a gym, meeting rooms and a contemporary restaurant.
Dunajtschik spent millions have been spent on restoring the T&G building after losing an Environment Court case to demolish it, due to its strengthening costs.