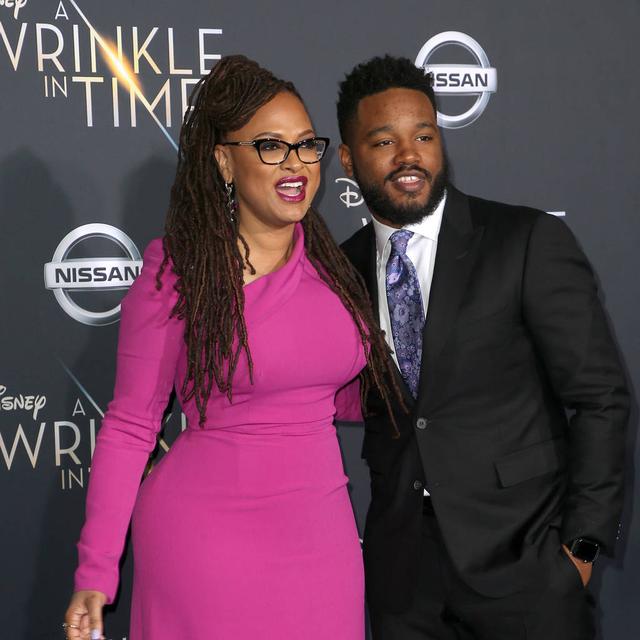 Ryan Coogler has written a touching tribute to his "big sister" Ava DuVernay.
As the 45-year-old opened her new movie A Wrinkle in Time in the U.S. on Friday (09Mar18), the Black Panther director penned a sweet letter describing the filmmaker as one of his heroes.
"Ava DuVernay is someone who makes the impossible look easy," he wrote in an article for ESPN. "It's why I feel privileged to call her my big sister. I met her in 2013, but she's one of those people who you feel like you've always known."
He continued: "Ava is a pioneer. She makes the most distant dreams and ideas a reality. She made a show called Queen Sugar and mandated the use of female directors and key creatives a full two years before the great Frances McDormand shared with the world what an inclusion rider was. Ava is inclusion, equity and representation."
The 31-year-old added that the Selma director was "already one of (his) heroes" before they had ever met because he admired her 2010 and 2012 films I Will Follow and Middle of Nowhere.
Coogler went on to describe DuVernay, who at one point was in talks to helm Black Panther, as the "past, present and future", and joked: "Sometimes I forget she is human."
He concluded his sweet tribute by praising the "beautiful" movie, A Wrinkle in Time, which stars Reese Witherspoon, Oprah Winfrey and Storm Reid.
"I watched closely from across the hall at Disney while working on Black Panther as my big sister inspired her crew with love and navigated the challenges of studio filmmaking, adapting a book that many people called unfilmable into a movie that explodes with hope, with love and with women warriors," he wrote.