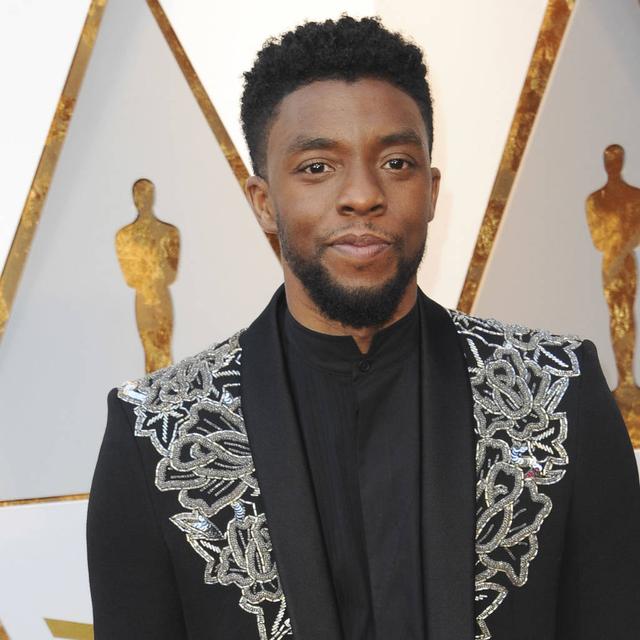 Black Panther has overpowered A Wrinkle in Time to make it four weeks atop the North American box office.
The Marvel blockbuster, starring Chadwick Boseman as the titular superhero, raked in another $41.1 million to become the first movie since 2015's Star Wars: The Force Awakens to dominate the countdown for four consecutive weekends.
The film's continued popularity has helped to push Black Panther's total domestic takings to $562 million, racing past 2008's The Dark Knight to become the seventh highest-grossing picture in North American box office history. Star Wars: The Last Jedi is currently in sixth place with $619 million.
Black Panther has also made a splash in China, where it debuted this weekend (09-11Mar18) with $66.5 million (£48 million), making it the nation's fourth-highest superhero opening, just behind last year's Spider-Man: Homecoming, which launched with $69.2 million.
The new box office figures have given studio bosses at Disney and Marvel more reason to celebrate, after Black Panther crossed the $1 billion barrier globally on Friday (09Mar18).
Meanwhile, back in the North American charts, Disney's new fantasy adaptation, A Wrinkle in Time, opened in second place, pulling in $33.3 million, lower than the $35 million experts had predicted ahead of its release.
Ava DuVernay's film, based on the 1962 novel by Madeleine L'Engle, made history as the first $100 million budget blockbuster for a black female director, but it has been hit with a string of poor reviews, despite boasting an all-star cast featuring Oprah Winfrey, Reese Witherspoon, Mindy Kaling, and Chris Pine.
Christina Hendricks' horror, Strangers: Prey at Night, is another new entry at three with $10.4 million, ahead of Jennifer Lawrence's spy thriller Red Sparrow and black comedy Game Night at four and five, respectively.