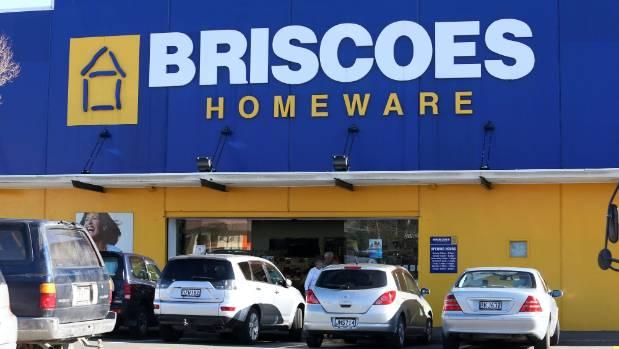 Briscoe Group boss Rod Duke is still eyeing up a Kathmandu takeover.
The listed retail group, owns Briscoes Homeware, Living & Giving, Rebel Sport and a 19.8 per cent stake in Kathmandu, but Duke wants more.
Duke said he still wanted to takeover Kathmandu and merge it with Briscoe.
Briscoe made its first bid for Kathmandu in 2015, after the outdoor clothing and equipment company was forced to heavily discount a large amount of surplus stock, hitting its profits.
READ MORE:
However, Kathmandu's shareholders rebuffed the offer.
Kathmandu has forecast a 20 per cent increase in net profit to about $12m for the half year to end January.
But Briscoe has not given up hope of owning the company, which would give the group an Australian foothold.
"I'm very thankful they've made some progress and we continue to watch as an interested spectator," Duke said.
He would not elaborate any further.
On Monday, Briscoe reported a profit of $61.3 million for year to end January 2018, up 3.2 per cent for the previous year. Its sales topped $603m.
Duke said it was a "very satisfactory result in what had been a highly challenging year".
"If you look back at the past year, we had fires in Christchurch in February.
"A major flood in April, a relatively late start to winter across the country, with warmer than average temperatures in Auckland and the central North Island during key promotional periods in June.
Intense cold, snow and heavy rain in many parts of the country during July, and then the British and Irish Lions tour, which sucked up a big chunk of discretionary spending."
During the past year, the group had invested almost $14m in developing its stores, including fit-outs and refurbishment and upgrading security systems and internal systems.
Duke planned to invest further this year. He also hinted at opening a "couple" of new stores.
Click and collect was also being rolled out in all stores after a successful trial in Auckland, he said.
It was expected to be available in all stores by the end of the year.
Click and collect was a response to customer feedback, Duke said.
"If you are going to make incremental improvements in your profitability and sales, and keep your company relevant, then you've really got to innovate continually.
"So you've got to listen to your customers … and keep talking to your customers.
Shareholders will be paid a fully imputed dividend 11.50 cents a share on March 29.