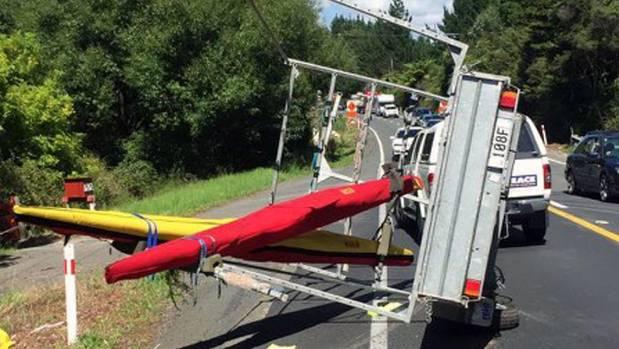 World champion canoeist Caitlin Ryan is back on track to racing thanks to overwhelming acts of generosity.
After her brand new K1 canoe was damaged in a car accident last month, Ryan was left wondering how to replace the $7000 custom made boat in time for racing season.
Faced with a nearly $10,000 bill for a new boat and freight, and insurance unlikely to come through, things weren't looking good for Ryan's pocket.
READ MORE
But then everything changed.
In a huge display of generosity, three companies came forward to get Ryan back in her boat.
Boat-building company Nelo came through with an offer to replace Ryan's boat free of charge, and Security Seals New Zealand have offered to pick up the freight costs.
And as for Ryan's damaged canoe, Matakana boat building company Solid Composites - who have experience repairing damaged America's Cup boats - have offered to fix it.
Several individuals have also been in contact with Ryan and The Rodney Times to offer cash donations, following a story published on March 6.
Ryan is overwhelmed with relief, and is looking forward to the start of her racing season.
"It's taken me aback that people are so generous," Ryan said.
"It's been really cool to see how kind people are."
Ryan will use the repaired boat at a training camp in April, before competing in the world cup in May.
Her replacement boat is expected to arrive later this year, and will be kept at one of Ryan's two training locations.