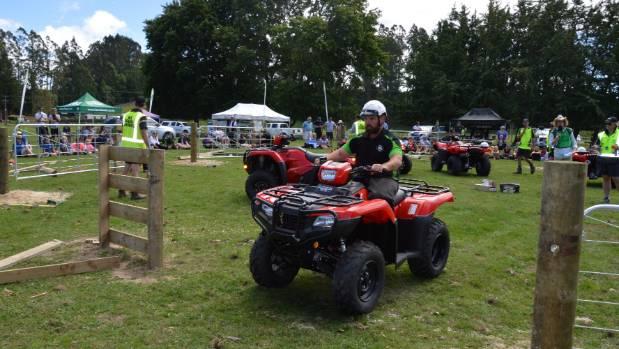 Edgecumbe dairy farmer Josh Cozens will be representing Waikato-Bay of Plenty in the Young Farmer of the Year Contest grand final after winning the regional final in Rotorua.
The 29-year-old beat six other contestants to win the title, tackling a series of gruelling modules, including a fast-paced agri-knowledge quiz.
It was the contract milker's third attempt at the title and the win secured the father of three a spot in the grand final in Invercargill.
"I'm absolutely blown away. I wasn't expecting this at all. All the effort I've put in over the years has been worth it," he said.
He told the large crowd at the event that it was going to be a hectic few months to prepare for the final.
"The study I have to do between now and July will certainly keep me busy," he said.
"Plus, we're moving farms as well, so there's going to be lots happening."
Next season, he and wife Shaz will be contract milking 450 cows at Pyes Pa near Tauranga.
"We hope to be 50:50 sharemilking or in an equity partnership within three to five years," he said.
Second place went to Colin Tremain, who manages a 1750 cow dairy farm and support unit in Rotorua and Putaruru contract milker Eoin O'Mahony was third.