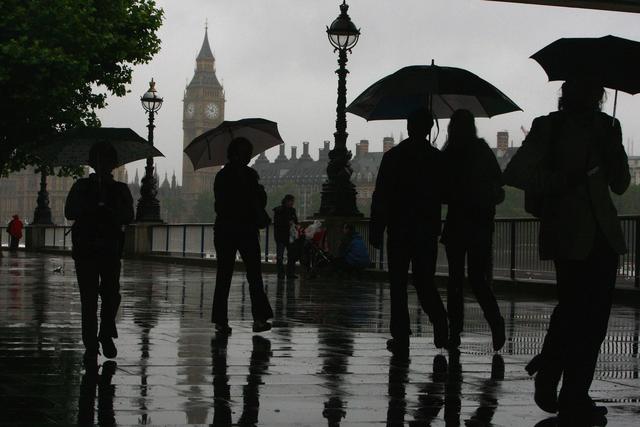 Freezing rain is set to batter the capital as a cold snap continues to grip the UK.
Londoners faced a wash out on Saturday as drizzle and grey skies loomed over the city.
The dismal weather was set to last into the evening before taking a cold turn on Sunday morning.
Forecasters advised those heading out on Saturday night to bring an umbrella as the heaviest showers were expected to hit between 9pm and 10pm.
Met OfficeMost of us will see #rain at some point today, which is quite appropriate as its #NationalUmbrellaDay
Temperatures remained between 6C and 7C providing a reprieve from the freezing temperatures felt earlier in the week.
But forecaster Luke Miall said that the cold snap was set to continue on Sunday morning with temperatures plummeting to 3C
Londoners can expect to wake up to clear skies on Sunday and highs of 6C, but high wind chill factor will make it feel more like 2C.
Scattered showers are expected across the capital including some flurries of sleet.
Elsewhere in the country a series of yellow weather warnings were issued on Saturday and are expected to extend into Sunday morning.
Met Office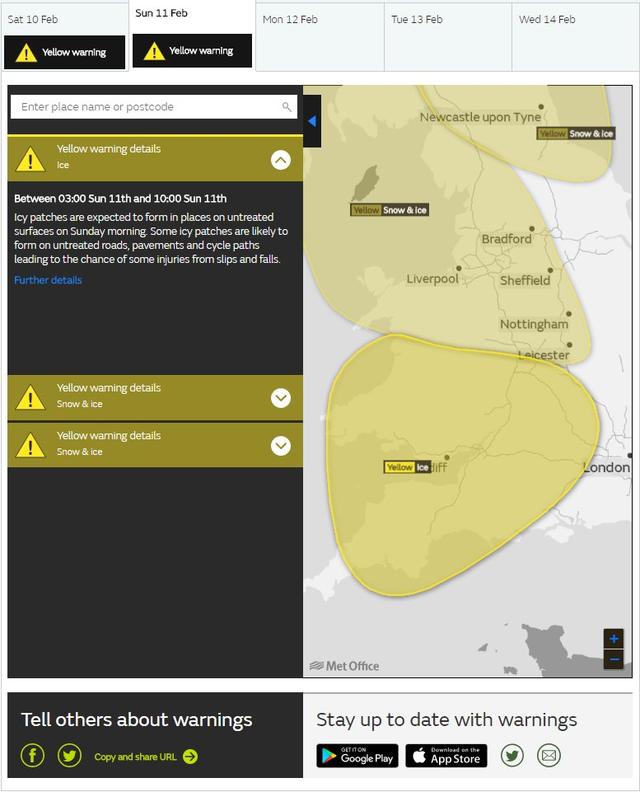 A yellow severe weather warning for #ice has been issued: http://bit.ly/WxWarning  Stay #weatheraware @metofficeuk
Severe rain was expected to fall in Northern Ireland with snow and ice anticipated in the south east of Scotland and the north east of England.
Motorists in western Scotland and Northern Ireland were also warned of the risk of ice on the roads as temperatures were set to dip.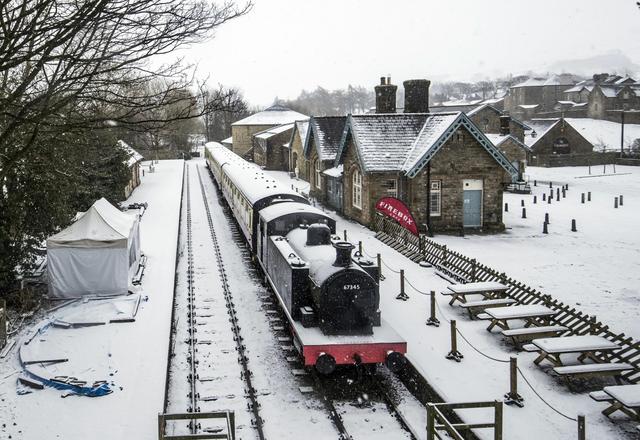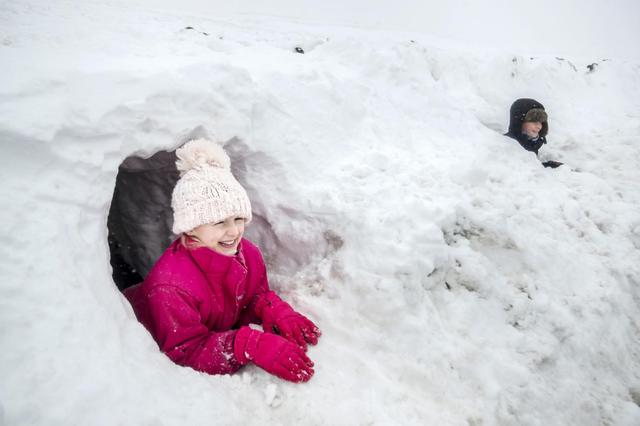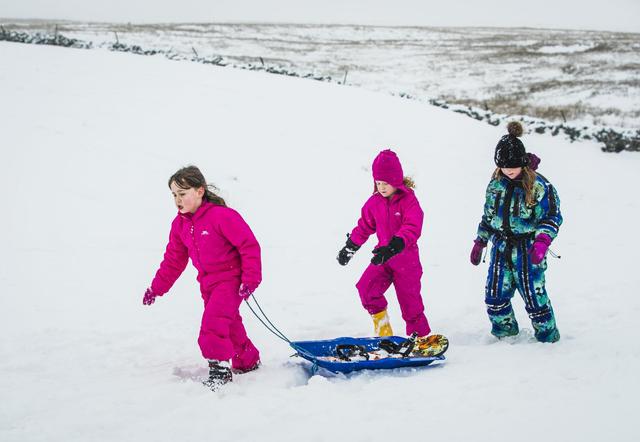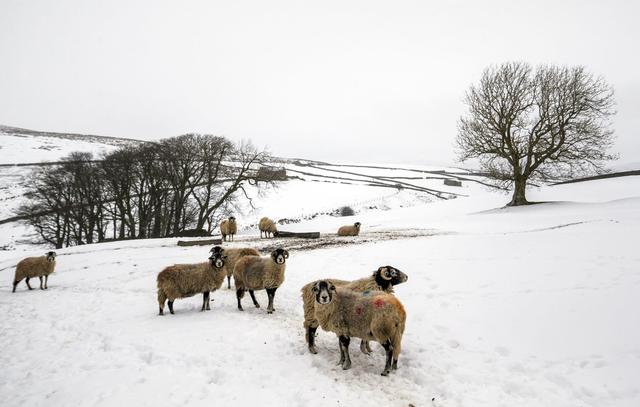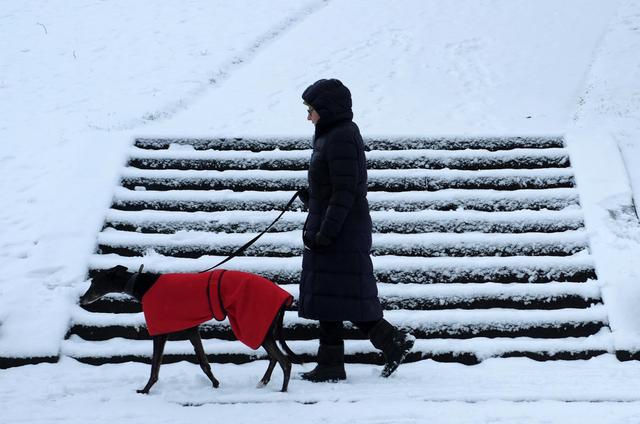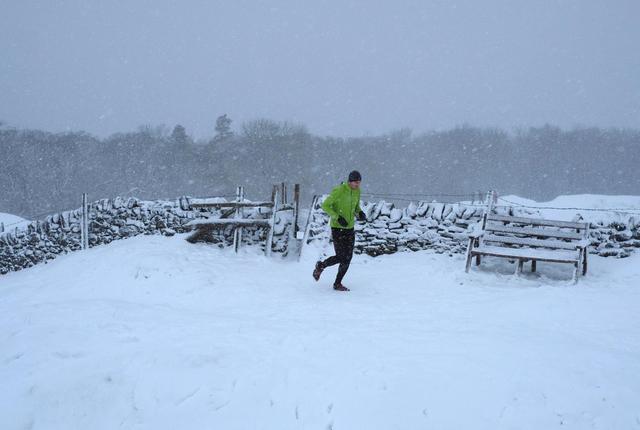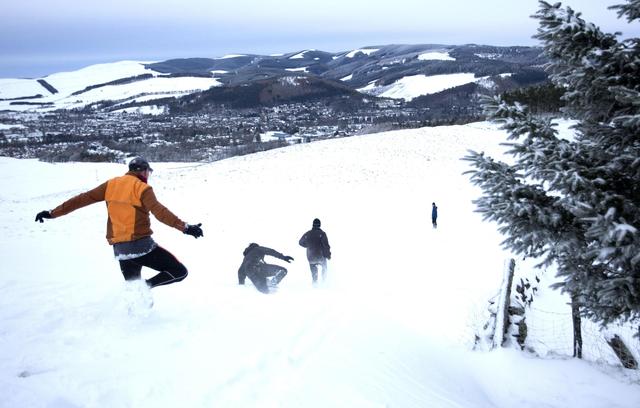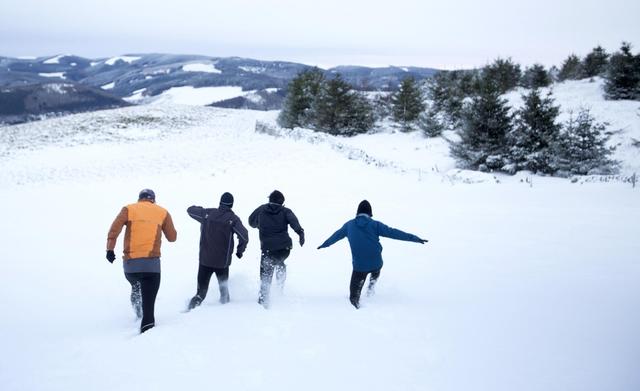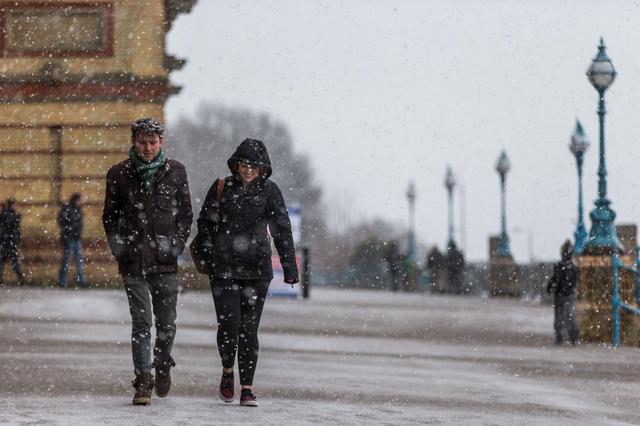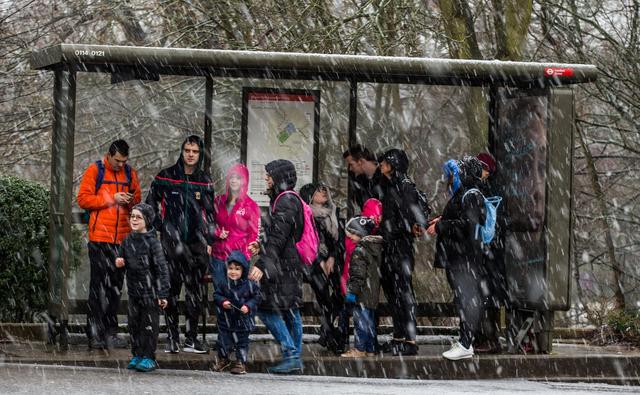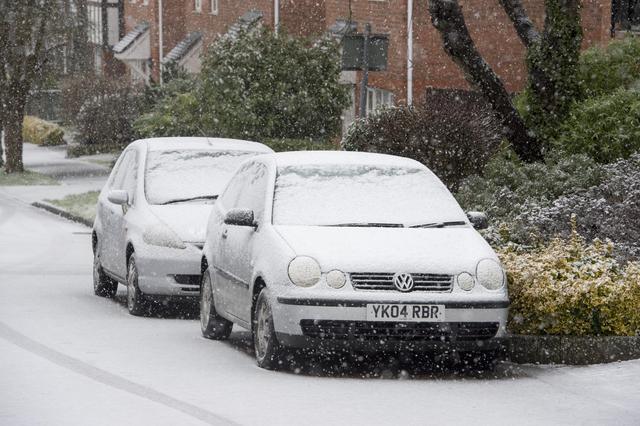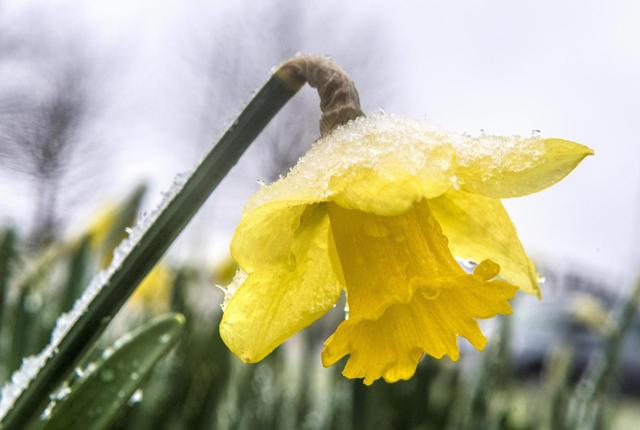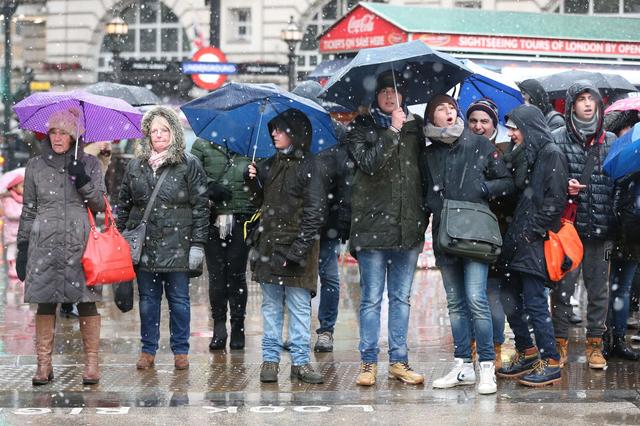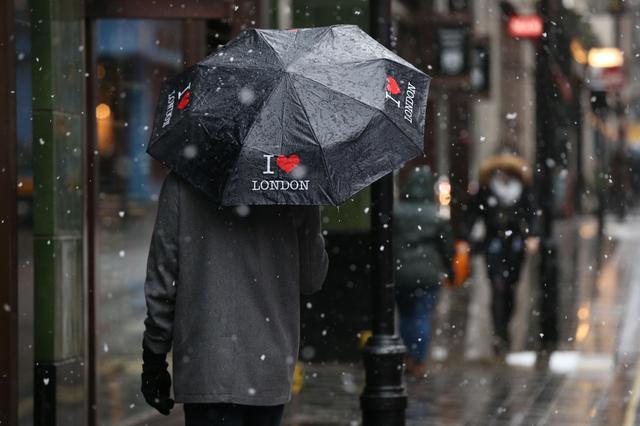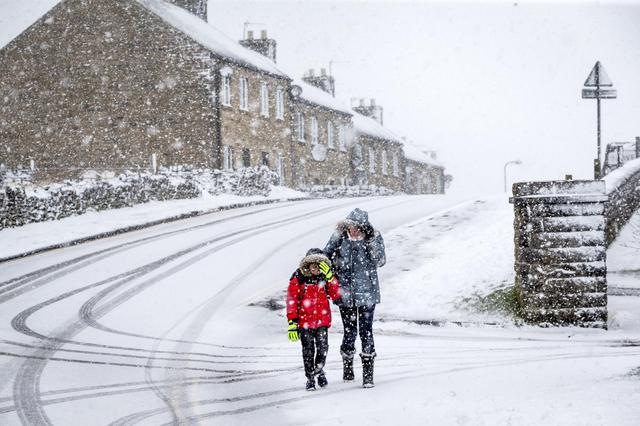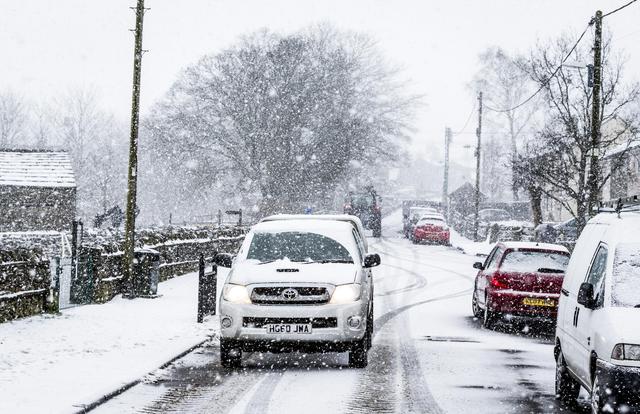 According to Mr Miall, Britons can expect more treacherous weather as the month wears on as the cold snap is expected to last until March.