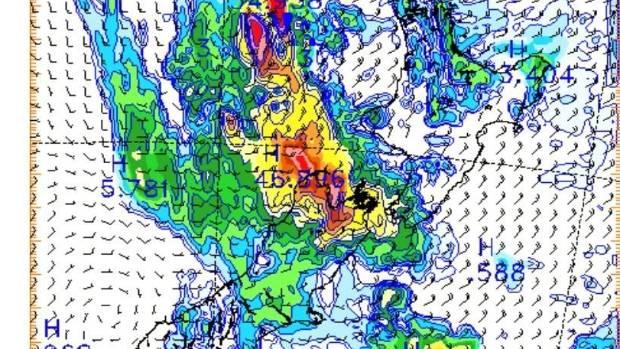 Nelson and Tasman are bracing for another bout of heavy rain after a series of damaging weather events this summer.
Up to 180mm of rain is expected about the ranges west of Motueka from 1am on Sunday through to midnight, with a severe weather warning now out for the region.
80 to 130mm is forecast elsewhere in Nelson over that time, with peak intensities of 20 to 35mm per hour.
That's similar to hourly rainfall rates seen in Takaka on January 17, when rainfall caused slips and surface flooding across Golden Bay, blocking some roads.
270mm of rain fell over that day in parts of Tasman district.
Residents need not fear a repeat of the storm ten days ago however, when severe gales and the remnants of a tropical cyclone hit New Zealand at king tide, damaging coastal roads and flooding houses.
"It's a completely different event," MetService duty meteorologist April Clark said.
"There's not much wind with, it could get a bit gusty ... [rainfall] is going to be mainly around the western ranges," she said.
However rapid river level rise, surface flooding and slipping was "definitely a possibility".
The rain was due to ease late Sunday night.