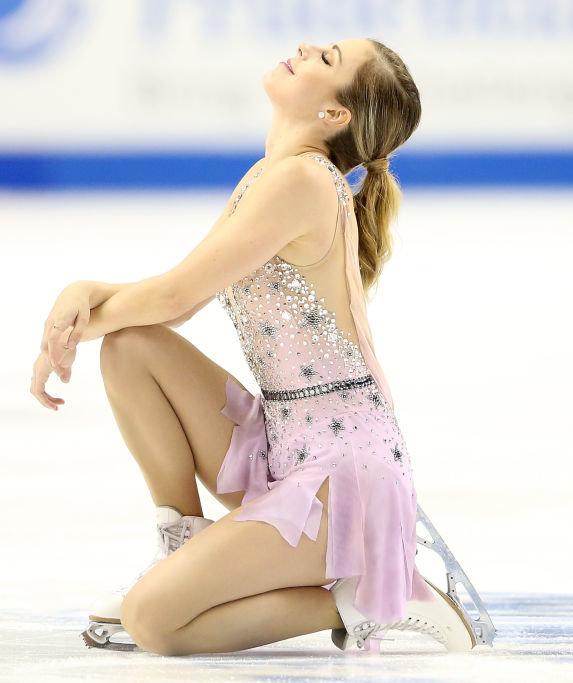 Ashley Wagner's ankle injury kept her from joining the USA's Olympic team this year. But fans will be happy to know she will be in PyeongChang.
If you're an avid figure skating fan, you were probably shocked back in November when fan-favorite Ashley Wagner stopped in the middle of her Skate America free skate routine due to an ankle injury. It was the first competition in her career that she ever withdrew from. Though she wanted to make the USA's 2018 Olympic team, her injury prevented her from earning a spot: After being off the ice for recovery, she returned in January to come in fourth place at the United States Figure Skating Championships. The top three go onto the Olympics.
So though Ashley Wagner's injury will prevent her from competing in the 2018 Olympics, it doesn't mean she's not in PyeongChang. Wagner posted a cryptic message on her Instagram about being in South Korea on February 7 for an unexpected role. On February 8, Wagner announced that she would be at the games, acting as a brand ambassador for Toyota. She is featured in a "Thin Ice," a new ad for the car company. In the emotional spot, she elegantly skates while her voiceover promotes the idea that perseverance is the greatest skill an athletic can have. According to AdWeek, it is the first of seven spots Toyota will release on the theme throughout the Olympics. So cheer up, Wagner fans. You'll still be able to see her do what she does best during the winter games.
I am SO proud to finally share this incredible commercial that I made with @ToyotaUSA with you guys! The #StartYourImpossible movement is more than an ad campaign; it's a reflection of our own abilities to conquer the unimaginable ????????
A post shared by Ashley Wagner (@ashwagner2010) on Feb 8, 2018 at 10:37pm PST