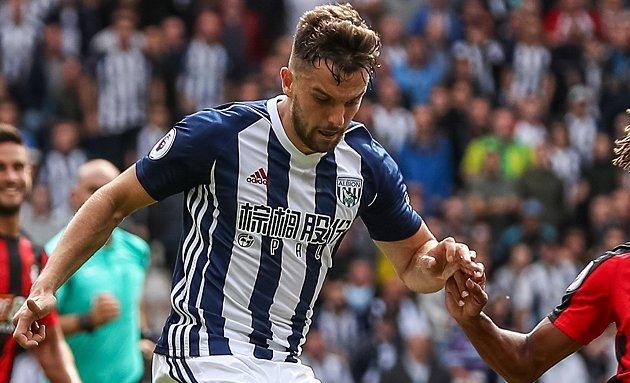 West Brom boss Alan Pardew says Jay Rodriguez's career is on the line.
Rodriguez has been accused of racial abuse towards Brighton defender Gaetan Bong during the sides' meeting at The Hawthorns last month - and that could lead to a five-game ban.
Albion have defended the player — but Pardew claims it is something that could haunt Rodriguez for years.
Pards said: "It's not just about us losing Jay for five games, it is a bit more serious than that, his future after the game — whether he wants to be a coach or going into business.
"It's a serious accusation so he wants to defend it. At the moment, Jay is angry but he is OK.
"He is upset about it, he has a good mental capacity to deal with things and, hopefully, he can concentrate on his football and not worry too much — although it is a worry.
"He is adamant to me and has been, he hasn't changed his tune or his statement or anything.
"Jay's been consistent from the moment he has stepped off the pitch. I've got no problem picking him. It's a situation which is not ideal for Jay. It's an accusation he denies and we are supporting him."