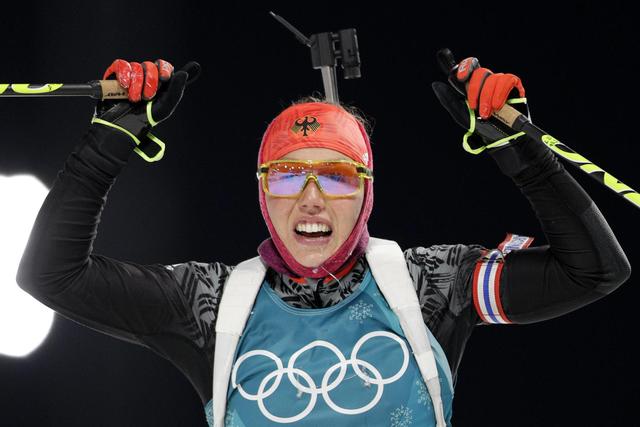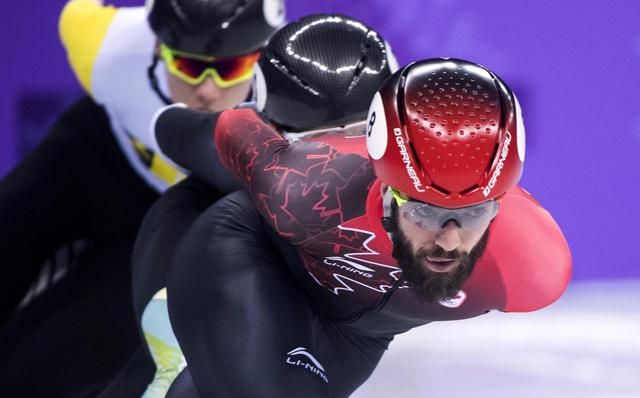 PYEONGCHANG, South Korea (AP) — The Latest on the Pyeongchang Olympics (all times local):
9:25 p.m.
Germany's Laura Dahlmeier wasn't just good. She was perfect.
The 24-year-old budding biathlon star hit all 10 targets to win her first gold medal in the women's 7.5-kilometer sprint on Saturday night at the Pyeongchang Games.
Dahlmeier had won five of six possible medals at last year's World Championships. Coincidentally, the one event she didn't win was this one.
She appeared exhausted as she finished, falling to the ground, her face inches from the snow and her skis spread apart in a frog-like position.
Only three women out of 86 competitors hit all 10 targets on a cold and blustery night. However, the other two failed to crack the top 15 because they took too long to shoot those targets.
Norway's Marte Olsbu captured the silver medal and Veronika Vitkova from the Czech Republic took home the bronze.