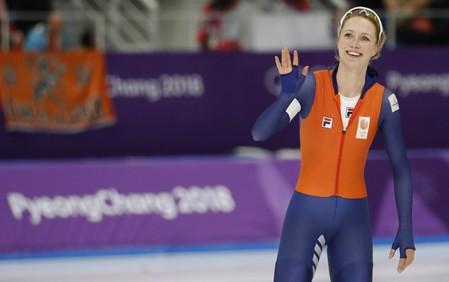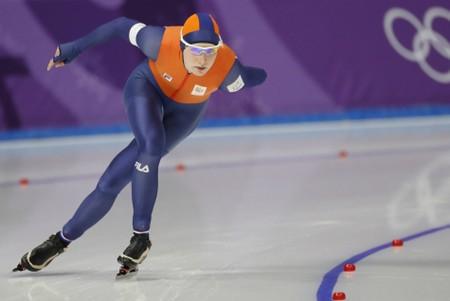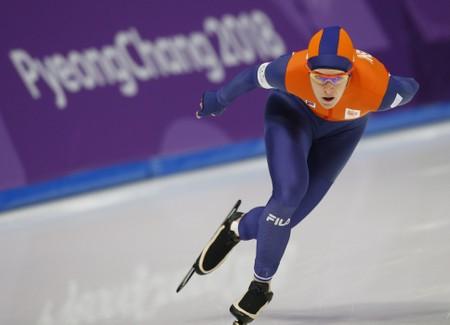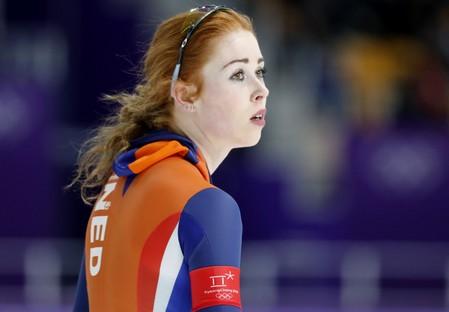 GANGNEUNG, South Korea (Reuters) - Dutch speed skaters got their campaign off to a blistering start with a clean sweep of the medals in the women's 3,000 metres at the Winter Olympics on Saturday as Carlijn Achtereekte edged out defending champion Ireen Wust to claim gold.
Wust finished 0.08 seconds behind Achtereekte at the Gangneung Oval, with Antoinette de Jong winning the bronze medal.
The 31-year-old Wust, who will retire after the Pyeongchang Games, was ahead of Achtereekte until the last lap but slowed coming out of the final corner to just miss out on gold.
The gold was Achtereekte's first-ever Olympic medal, while Wust's silver draws her level with Germany's Claudia Pechstein on nine career Olympic medals, the most by any speed skater.
(Reporting by Simon Jennings; Editing by Clare Fallon)