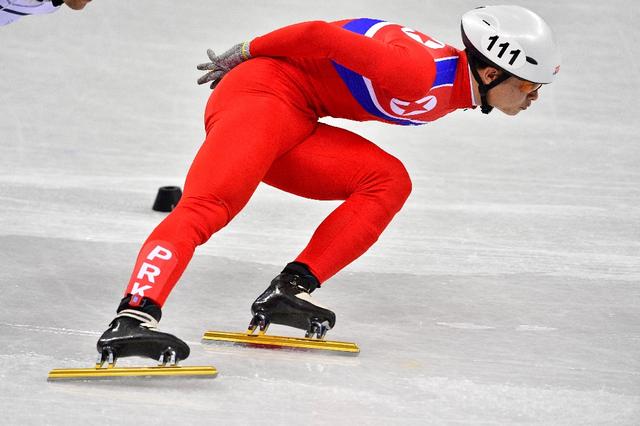 Gangneung (South Korea) (AFP) - North Korea's first competitor at the 2018 Pyeongchang Olympic got a big cheer at short-track speed skating Saturday but failed to qualify for a shot at the gold medal.
Cheerleaders from North Korea let rip in support for Choe Un Song but he was eliminated in the 1,500m heats and the 25-year-old failed to qualify for the semi-finals.
South Korean President Moon Jae-in and United States Vice-President Mike Pence turned up at the Gangneung Ice Arena to see the evening's race programme watched also by around 100 North Korean cheerleaders, all dressed in red.
The cheer squad earned a round of applause from the South Koreans in the crowd for singing "North and South Korea are one" when Moon and Pence arrived, giving the crowd a wave before taking their seats.
Choe is among a group of 22 athletes from across the border taking part in Pyeongchang after an easing of tensions on the Korean peninsula.A delegation of more than 500 North Koreans are attending the Games.
Athletes from South and North Korea marched behind the blue-and-white Korean unification flag at the opening ceremony on Friday.