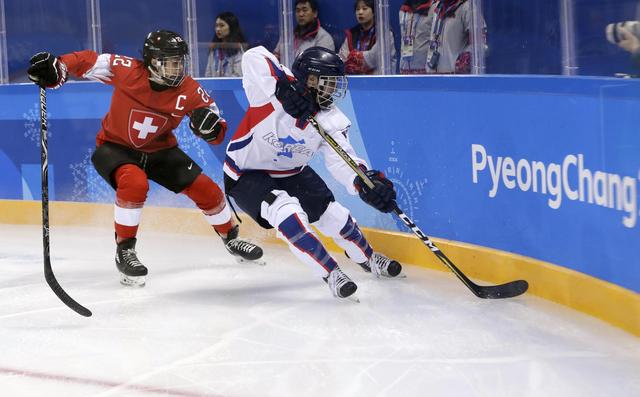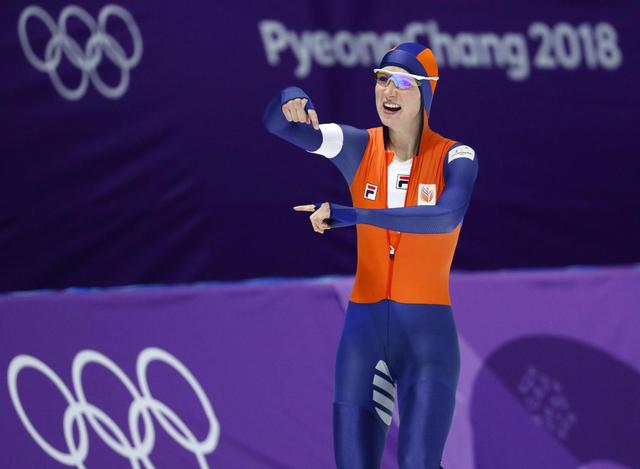 PYEONGCHANG, South Korea (AP) — The Latest on the Pyeongchang Olympics (all times local):
9:45 p.m.
The Koreans have made Olympic history with the puck dropping in their first Olympic game with their women's hockey lineup featuring three North Koreans under an unprecedented agreement.
And a North Korean forward nearly gave the historic combined team a lead.
Jong Su Hyon shot the puck from the left circle on a power play in the first period only to catch the crossbar, glancing off harmlessly.
Then Switzerland responded by jumping out to a 2-0 lead, scoring 61 seconds apart midway through the period
Trailing didn't dampen the enthusiasm of home fans, who kept chanting in support with the North Korean cheerleaders rinkside leading the cheers. During a timeout, the cheerleaders tried to start fans doing the wave only to see that trickle out as play resumed.