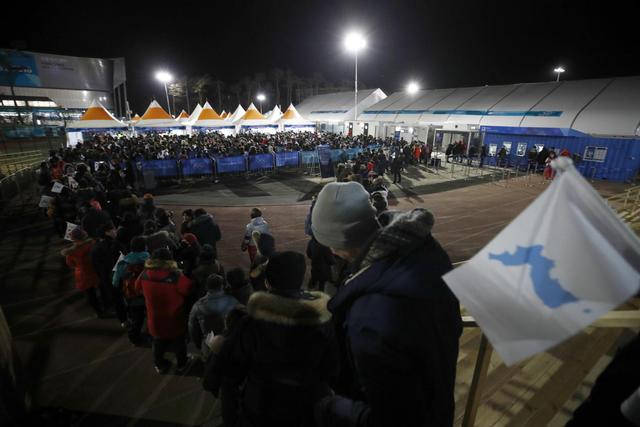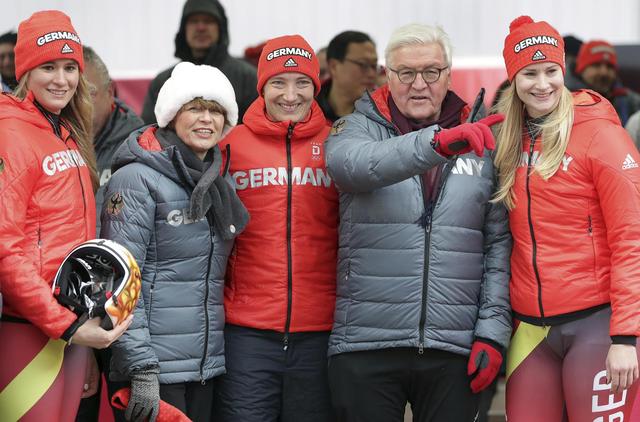 PYEONGCHANG, South Korea (AP) — The Latest on the Pyeongchang Olympics (all times local):
9:05 p.m.
Coach Sarah Murray is playing three North Korean forwards as required in the deal creating the first combined Korean team in Olympic history.
The women's hockey coach faced some tough decisions after negotiations led to 12 North Korean players being added to her roster on Jan. 25. She had to scratch three of her South Korean players for Saturday's game against Switzerland at the Kwandong Hockey Center.
The North Korean forwards are Kim Un Hyang, Jong Su Hyon and Hwang Chung Gum.
Neither country has played women's ice hockey in the Olympics before. South Korea only received a berth as a host country.
Fans cheered as the Koreans took the ice for pregame warmups.
But the cheers might have been louder if not for a backup outside the arena getting fans through the gates.