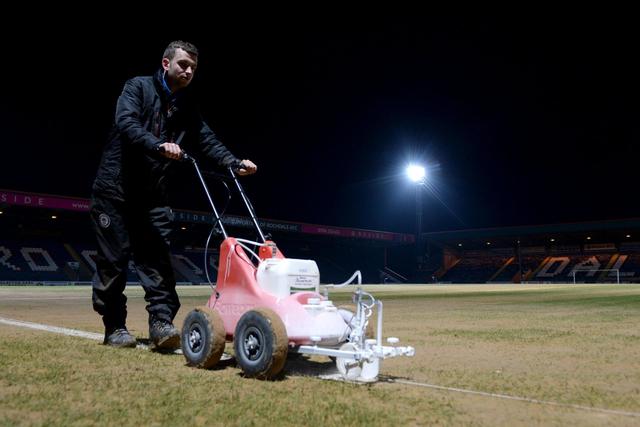 Rochdale say they will have a new pitch by the time they host Tottenham in the FA Cup next weekend.
Dale's Crown Oil Arena pitch has been the subject of intense scrutiny this week, with a heavily dug-up surface causing some concern ahead of Spurs' visit.
Tottenham boss Mauricio Pochettino had said it was "not a pitch in a condition to play football" and in the wake of today's game with Fleetwood being postponed, the League One club agree.
"We have been in communication with contractors throughout the week and preparatory work had taken place prior to the scheduled Fleetwood fixture in the eventuality that the game should fall foul of the weather. Plans will now be put into action immediately," a statement read.
"Work will commence on Saturday evening and will be finished in time for next weekend's Emirates FA Cup fifth round against Tottenham Hotspur."