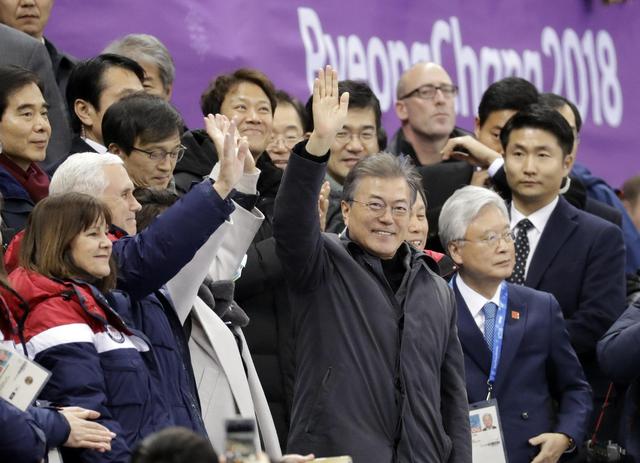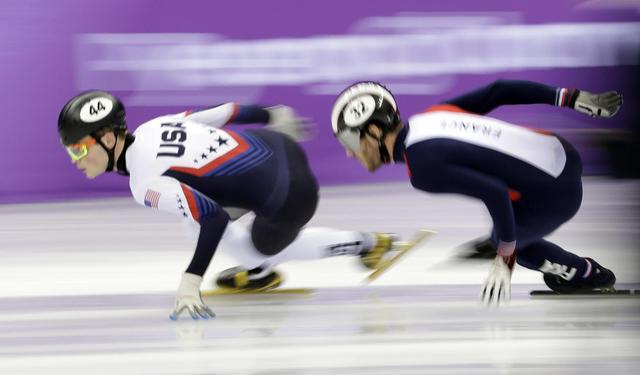 PYEONGCHANG, South Korea (AP) — The Latest on the Pyeongchang Olympics (all times local):
8:10 p.m.
Korean fans are very, very excited about making history with their combined women's hockey team at the Pyeongchang Games.
Hundreds of fans waved flags with many featuring the Korean Peninsula, and they chanted while waiting outside in gusting winds for officials to open the doors at the Kwandong Hockey Center 90 minutes before Korea plays Switzerland.
A capacity crowd of 6,000 is expected for the game, with South Korean President Moon Jae-in and North Korea's 90-year-old nominal head of state, Kim Yong Nam, among them.
The men boarded a train for Gangneung after lunch in Seoul with Kim Yo Jong, sister of Kim Jong Un.
It's unclear if she will be joining the leaders to watch a roster featuring 12 North Koreans.