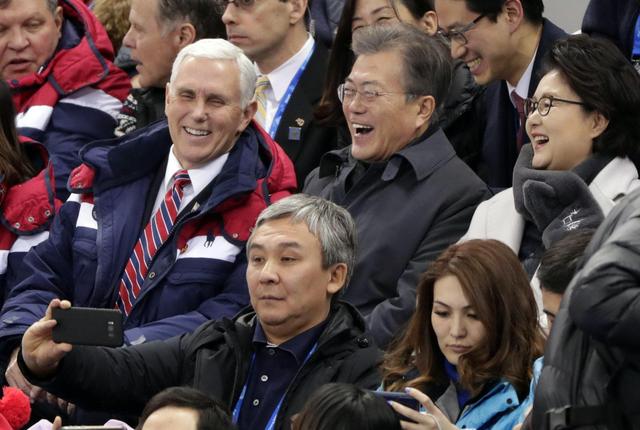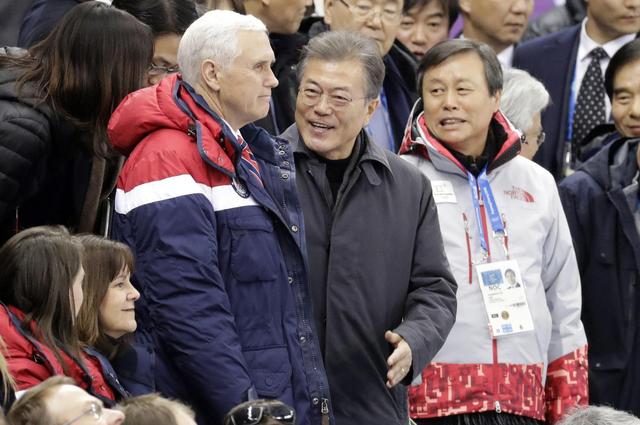 SEOUL, South Korea (AP) — The Latest on a high-level North Korean delegation visiting South Korea for the Olympics (all times local):
8:40 p.m.
U.S. Vice President Mike Pence and South Korean President Moon Jae-in are speaking while watching Olympic speedskaters compete, hours after Moon received a historic invitation to visit North Korea.
Aides did not immediately say whether the invitation was discussed as the two sat next to each other viewing several race heats Saturday.
They were seated not far from a section of North Korean cheerleaders who are attending the Olympics in a sign of warming ties between the two Koreas that Pence and other U.S. officials have warned against.
Moon and Kim Yong Nam, the North's ceremonial head of state, will jointly attend the unified Korean women's ice hockey team's first match later Saturday evening.