I visited Israel in June 2017, and it was one of the best trips till date. The people, the food, the culture, I fell in love with everything. Even the streets!

While on my trip there, I learned a few facts that left me in awe and I just cannot stop talking about them. So, if you are going to visit the country any time soon, these facts are a must read.

Floating in the Dead Sea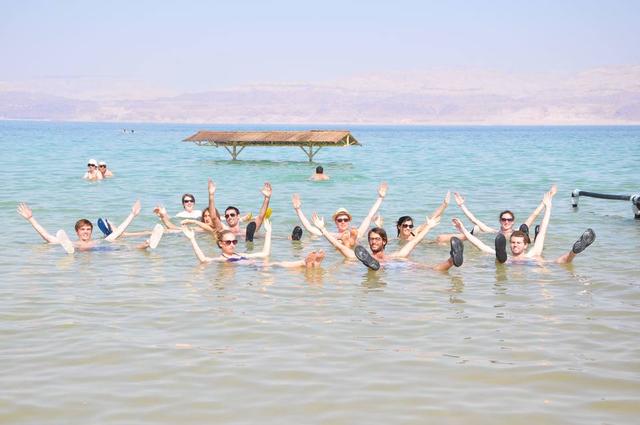 via
The Dead Sea was the best part of my trip to Israel. It is named so because its salinity makes it too harsh for plants and animals to survive. It is the lowest point on earth, and you literally float in the Sea of Salt. The experience of floating on water was very liberating, and I felt ecstatic. Also, the salty water works very well in smoothening your hair and skin.
Tel Aviv, the second most populous city in Israel, is one of the most vibrant places. The city is all about lights, dance, and music and there is always a party going on somewhere. It's so happening that every day seems like a weekend post 5:30 in the evening (not kidding). This is something I loved about people in Israel, they work hard, and party even harder!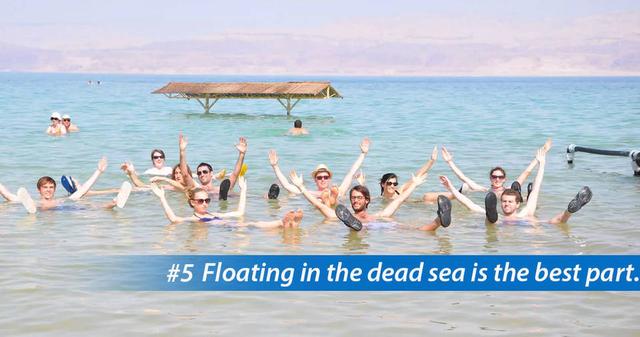 Tel Aviv is also your kind of place if you love shopping! Jaffa Flea Market is where you find an array of ancient artefacts, intricate jewellery, clothes and a lot more lined up on the streets, and you can bargain down to half the price they quote.