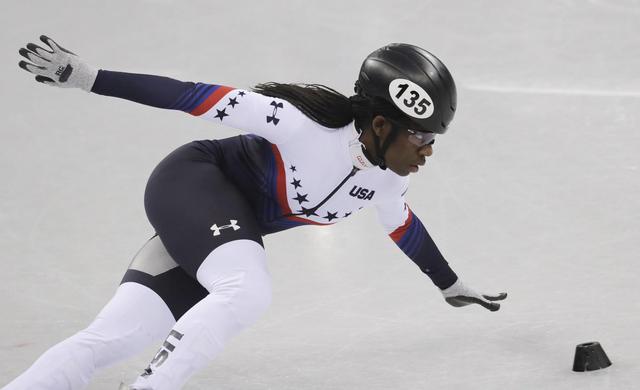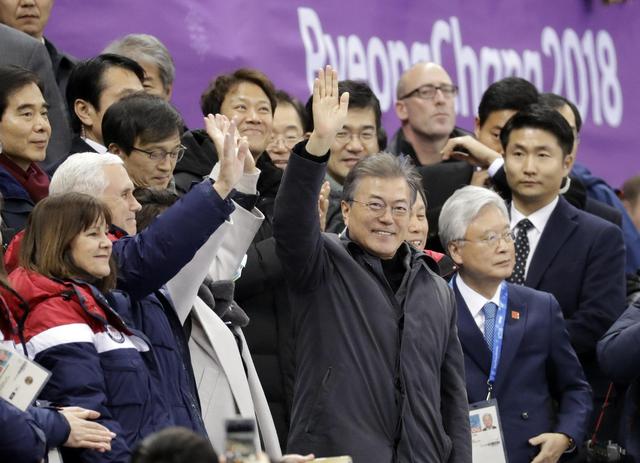 PYEONGCHANG, South Korea (AP) — The Latest on the Pyeongchang Olympics (all times local):
8:30 p.m.
American teenager Maame Biney is safely through to the quarterfinals of the 500 meters in her short-track Olympic debut.
The 18-year-old speedskater finished second in her heat behind China's Fan Kexin on Saturday night. Biney was born in Ghana and moved to the U.S. as a 5-year-old.
The other American, Lana Gehring, was eliminated after finishing third in her heat. Only the top two skaters in each heat advance.
Among the big names moving on to Tuesday's quarterfinals are Canadian teammates Kim Boutin and Marianne St-Gelais, Italy's Arianna Fontana, Britain's Elise Christie and South Korea's Choi Min-jeong.
Shim Suk-hee of South Korea was a three-time medalist at the Sochi Games but was eliminated Saturday after finishing third in her heat.