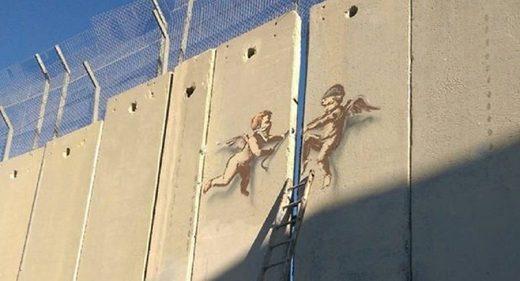 © rap-n-blues.com
British street artist Banksy has unveiled new artwork on the Israeli barrier wall in the West Bank city of Bethlehem. The Christmas-themed graffiti was timed to coincide with a "festive spectacular" at the artist's Walled Off Hotel, and depicts a more edgy festive message.
Street artist Banksy has unveiled his latest work at his "Walled Off Hotel" in Bethlehem, Palestine.
The work was revealed at the opening of the hotel's "festive spectacular" on Sunday, entitled "The Alternativity."
As well as two new drawings for the event flyer, the artist came up with two new pieces on the Israeli West Bank barrier which relate to the nativity of Jesus.
The first, which is drawn on a section of the barrier wall with a slight gap, is a depiction of two angels either side of the gap, breaking through the wall.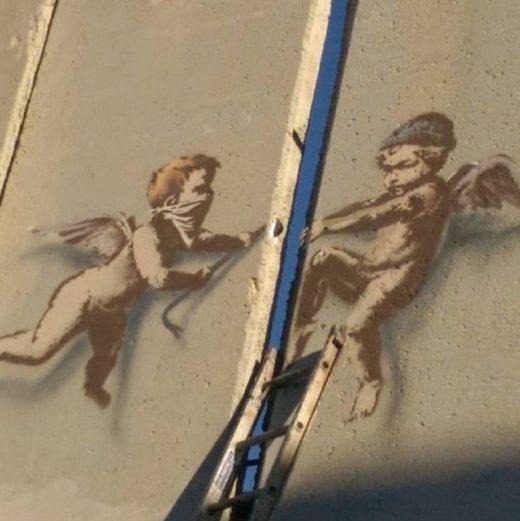 © rap-n-blues.com
The second artwork bears the slogan, "Peace on Earth," but with a disclaimer underneath.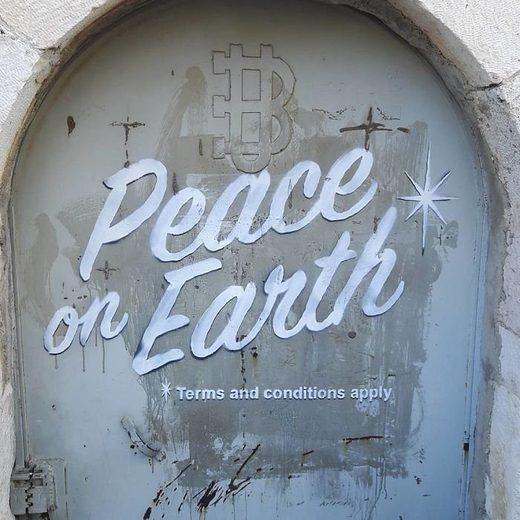 © rap-n-blues.com
The disclaimer is accompanied by a star which represents the Star of Bethlehem. It reads, "Terms and conditions apply."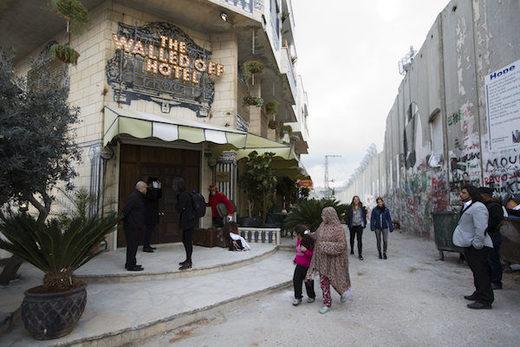 © AP PHOTO/ DUSAN VRANIC
People pass by the "The Walled Off Hotel" and the Israeli security barrier in the West Bank city of Bethlehem
The new artwork comes after a controversial performance at the Walled Off Hotel last month to mark the centenary of the Balfour Declaration, which paved the way for the establishment of an Israeli state in Palestine.
Banksy organized a mock "apology party" for Palestinians outside the hotel, which was interrupted by Palestinians from the nearby Aida refugee camp. The refugees told the Guardian they objected to the use of the British flags and the presence of Palestinian children at the party.