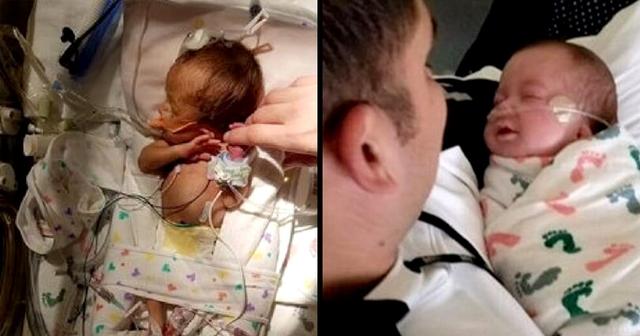 Unexpected events occur in the world every day. Some are positive and some are negative, but when we have the opportunity to bask in a miracle, we have to talk about it. A miracle provides joy and hope not just for those who witness it, but to millions around the world who hear about it.
Take bearing a child for example; women around the world are told that having a child will be difficult. Whether it is because of genetics or a previous disease they were diagnosed with, in many of those cases a child is born. Whether you credit your faith or the people around you, the bottom line is that it is a miracle when the odds are heavily stacked against you.
Take Melissa and Adam Winch for example. They were blessed with a beautiful baby boy named Axel, but unfortunately, Axel was born at just 29 weeks.
In order for baby Axel to pull through, it was going to take a miracle. The other unfortunate part of his birth was that the proper equipment to care for him was not available in his hometown. So without any hesitation, Axel was flown 300 miles away to the Children's Hospital Colorado to receive treatment in the NICU.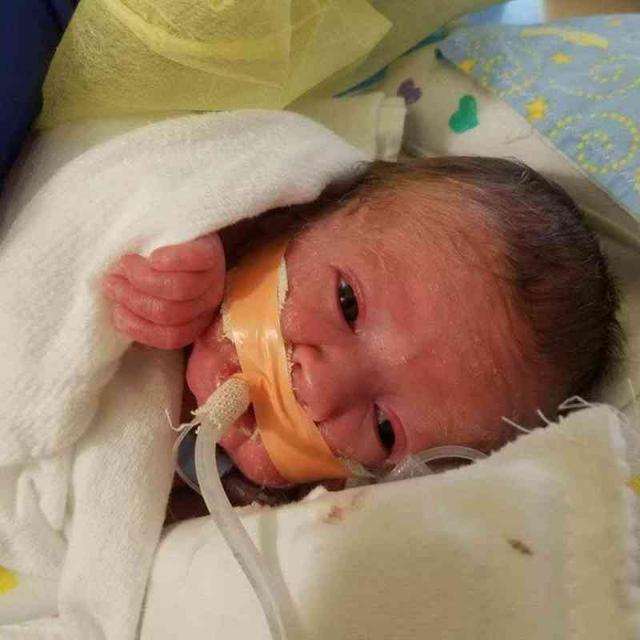 Melissa and Adam stayed with their newborn baby for months. Doctors all around them were shocked about the couple's "miracle baby" but could still not figure out what was wrong with him.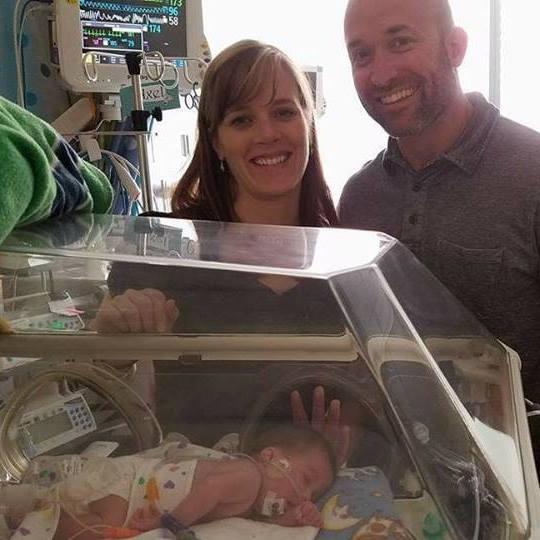 Numerous times Axel died while his parents were holding him, but the nurses were able to save his life every time. Axel was a fighter and continued to show that his life was nothing short of a miracle.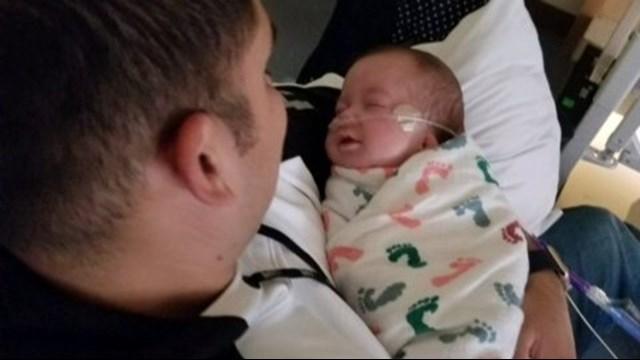 So you can imagine how heartbreaking it was when his parents had no choice but to return home in order to continue making a living. Melissa is a police officer, and Adam owns a business. Melissa didn't take it well as she cried most of the way home. It can't be easy to leave your newborn baby alone with strangers.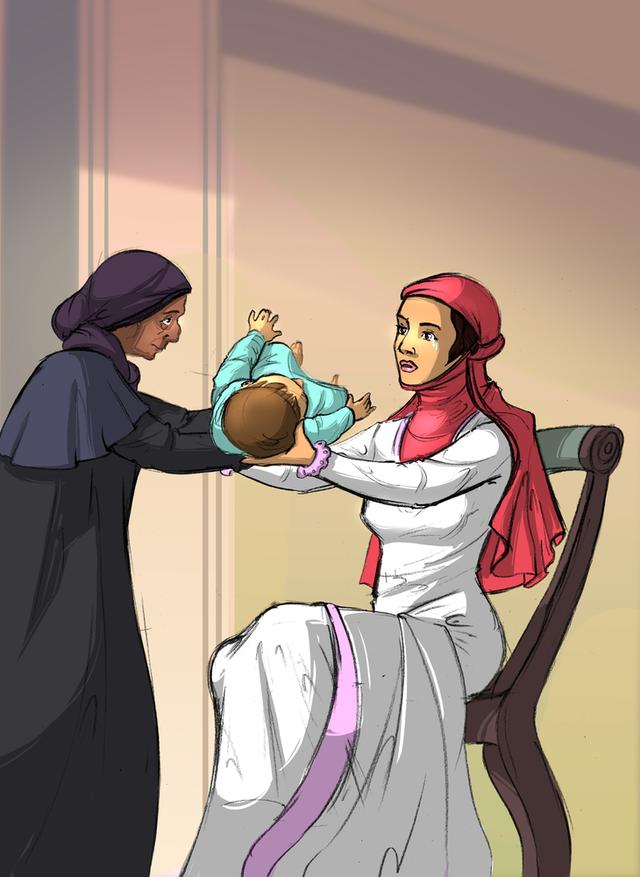 The hard part about this situation is that Melissa and Adam had no idea if or when they would ever get to hold Axel again. That is when the Aurora Police Department decided to help. One of the officers had his child being treated at the same hospital, so he instantly connected with the Winch family.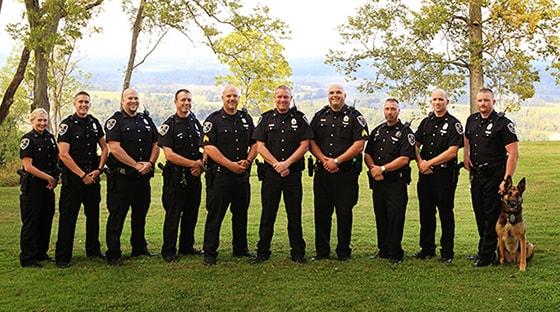 So they set up a cuddle watch for Axel. Sgt. Mike Pitrusu was the officer who set it up and he had officers sign up to go and visit Axel. Not only did the officers keep Axel company while Melissa and Adam were at work, but they also visited the family and raised money for them as well.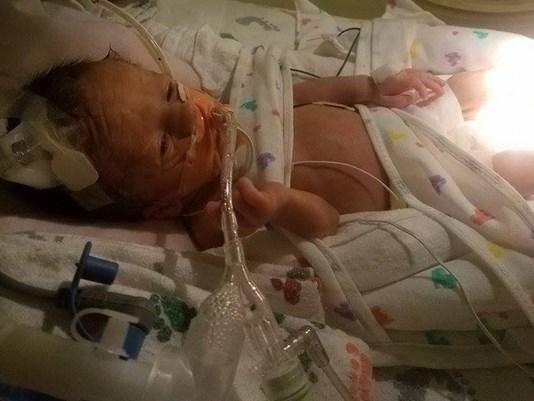 If one miracle wasn't enough, the Winch family experienced another one months later. They were finally able to take Axel home. Despite his future and health being uncertain, the Winch family is more than grateful to have their son home and healthy. Adam also sent praise to the Aurora Police Department on Facebook.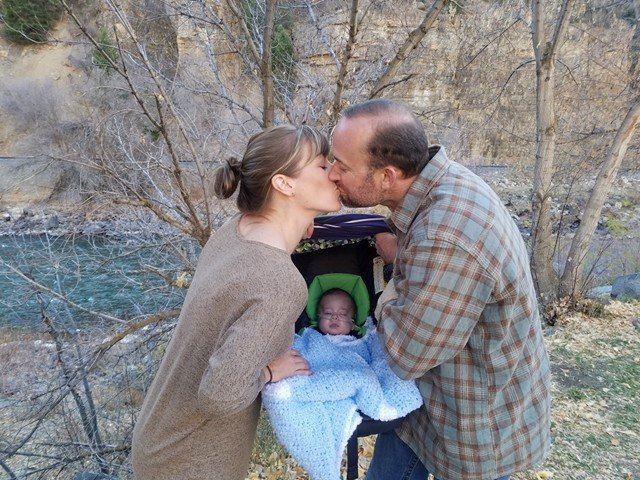 With Axel now home, the Aurora Police Department now needs a new baby to go and cuddle with. Sgt. Pitrusu believes that setting up future cuddle watches at Children's Hospital is necessary because it gives the entire department an opportunity to take care of the little children off the streets as well.