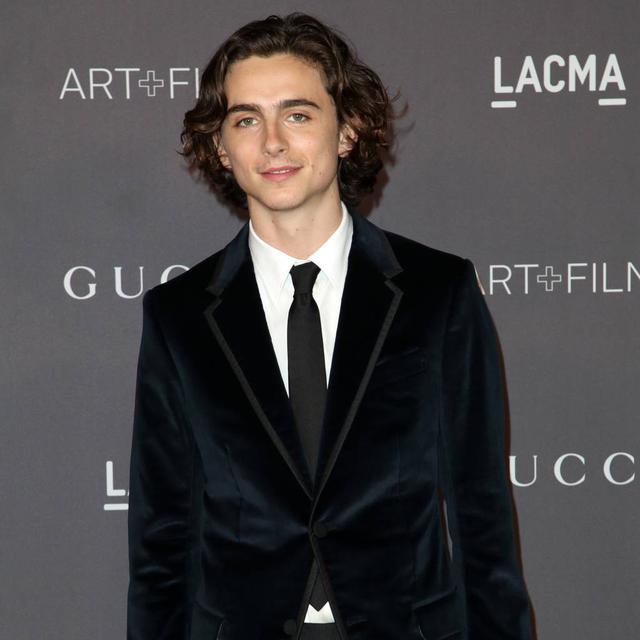 Timothee Chalamet is planning to become more familiar with Hollywood in 2018.
The newcomer has made a big splash in the industry over the last few months, with his new film Call Me by Your Name already garnering awards talk.
He'll also soon be seen opposite Selena Gomez in Woody Allen's A Rainy Day in New York and movie Beautiful Boy with Steve Carell.
"Just that it feels a little more familiar. All this stuff's very new - I'm trying to keep a journal and really remember this time of my life. It feels special," he told American GQ of what he hopes 2018 brings.
Call Me by Your Name sees 21-year-old Timothee and 31-year-old Armie Hammer star as lovers who fall for each other over the summer of 1983. Critics have called the coming of age drama a masterpiece and a triumph, and it's been tipped as an Oscars frontrunner.
Asked why he thinks the film is resonating in this particular moment in history, Timothee mused: "In a time of such energetic and divisive conflict, here's a movie that is conflict-less, at least as it relates to situational adversaries (of queerness), whether it's a disease like AIDS or family members that are disapproving.
"The villain in Call Me by Your Name is the tragedy of love - what seems to be part of the deal you sign with someone when you experience an amazing time with them. I like that switch it makes, in the book and the film: You're building towards this love, building towards this romance, and soon enough it's 'How much time do we have left?'"