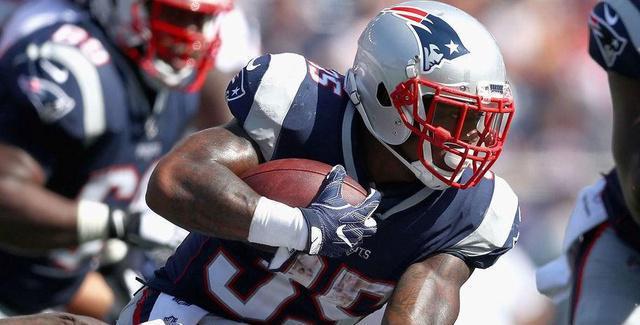 If you could successfully predict Bill Belichick's running back usage from week to week, then there's a good chance you would get your own show on ESPN.
If you could make the correct call in the preseason, then you'd be considered a certified genius. For anyone that thought the team's stud offseason acquisition from the Buffalo Bills would make a serious contribution and take over the reigns in the backfield, you were wrong again.
Running back Mike Gillislee is included in the Patriots' list of inactives for the third straight week despite being fully healthy. https://t.co/pd6JxpNWGr pic.twitter.com/3amYyQBBgy

— NESN (@NESN) November 26, 2017
It's a shame for Gillislee, who has been a healthy scratch again having to watch Dion Lewis, Rex Burkhead and James White excelling on a team headed toward another possible Super Bowl appearance.
It's apparent the Pats don't need him despite his efforts at the start of the season, as New England has won their last two games by 25 points each while having no problem getting production on the ground.
If New England gets into injury troubles late in the season, then there's a good chance Gillislee could be the first on the chopping block (assuming those injuries aren't to running backs). It would be a disappointing season for the fourth-year player who has only started two games this year after a promising 2016 campaign.