1. ISIS / ISIL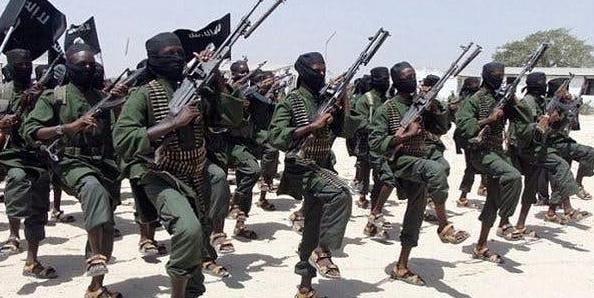 Known officially as ISIS or ISIL which stands for Islamic State of Iraq and al-Sham (the Levant/Syria), the group controls part of northern Iraq and parts of Western Syria. It has fashioned a form of brutal government that enacts and enforces sharia law. The Islamic State, which was founded by Abu Bakr al-Baghdadi, has perpetrated acts of terrorism and barbarism that are so cruel that it was condemned by even Al-Qaeda.

2. AL-QAEDA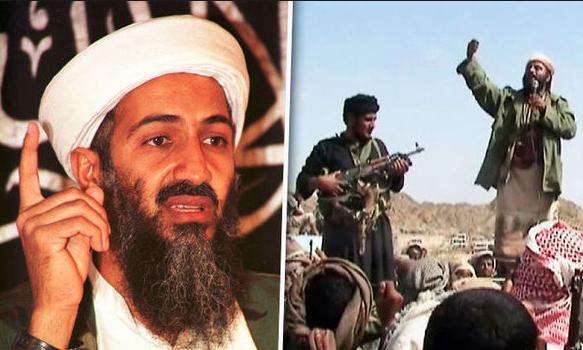 Al-Qaeda is a militant Sunni Islamist multi-national organization founded in 1988 by Osama bin Laden, Abdullah Azzam, and several other Arab volunteers who fought against the Soviet invasion of Afghanistan in the 1980s. The Al-Qaeda is a Wahhabi organization whose objective is to unite all the Muslims around the world in a global jihad and a harsh interpretation of Sharia law. The al-Qaeda played a role in the US embassy bombings in 1998, the September 11 attacks, and the Bali bombings in 2002.

3. Taliban
The Taliban alternatively spelled Taleban, which refers to itself as the Islamic Emirate of Afghanistan (IEA), is a Sunni Islamic fundamentalist political movement in Afghanistan currently waging war (an insurgency, or jihad) within that country. Since 2016, the Taliban's leader is Mawlawi Hibatullah Akhundzada. The group has an annual revenue of nearly $400 million resulting from their activities ranging from extortion, human trafficking, drug trafficking among others. Mohammed Omar is a founding member of the group and remains its spiritual leader since its commencement in 1994. The September 11 attacks on New York's World Trade Center was perpetrated by the Taliban.

4. Boko Haram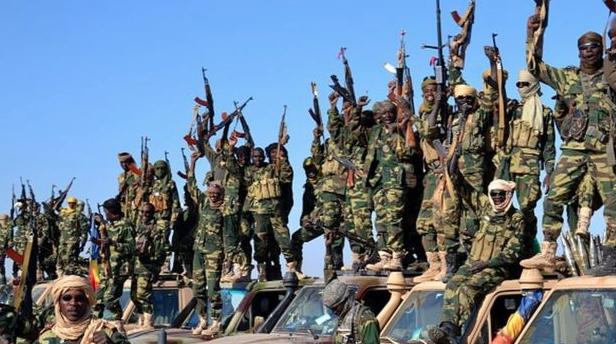 Boko Haram is an Sunni Islamist militant organization based in northeastern Nigeria, also active in Chad, Niger and northern Cameroon. Founded by Mohammed Yusuf in 2002, the group has been led by Abubakar Shekau since 2009. From March 2015 to August 2016, the group was briefly aligned with the Islamic State of Iraq and the Levant. Since the current insurgency started in 2009, it has killed tens of thousands and displaced 2.3 million from their homes and was ranked as the world's deadliest terror group by the Global Terrorism Index in 2015.

5. Al - Shabaab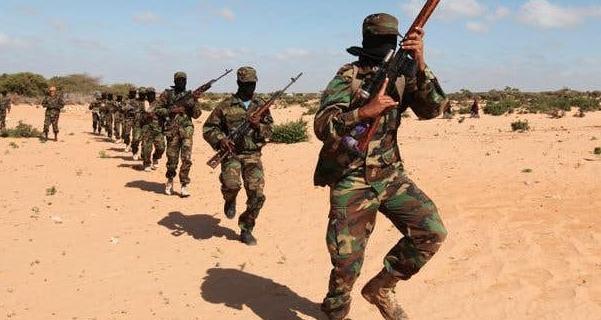 The group sprouted from the splintering of the Islamic Courts Union after it was defeated by Somalia's Transitional Federal Government (TFG) and their Ethiopian military allies. The group was established in 2006 with the sole aim of stopping foreign Somalian military forces. It is a Salafist jihadist group that is based in East Africa and it pledged allegiance to Al-Qaeda in 2012. In 2015, they carried out their deadliest attack which resulted in the killing of 148 students at a Kenyan university. The group has been officially designated as a terrorist group by Canada, Australia, the UAE, the U.K and the US.

6. FARC
FARC–EP and FARC was a guerrilla movement involved in the continuing Colombian armed conflict since 1964. It was known to employ a variety of military tactics in addition to more unconventional methods, including terrorism. The operations of the FARC–EP were funded by kidnap and ransom; illegal mining; extortion or taxation of various forms of economic activity; and the taxation, production and distribution of illegal drugs. The United Nations has estimated that 12% of all killings of civilians in Colombian conflict were committed by FARC and National Liberation Army (ELN) guerrillas, with 80% committed by right-wing paramilitaries, and the remaining 8% committed by Colombian security forces.

7. The Lord's Resistance Army (LRA).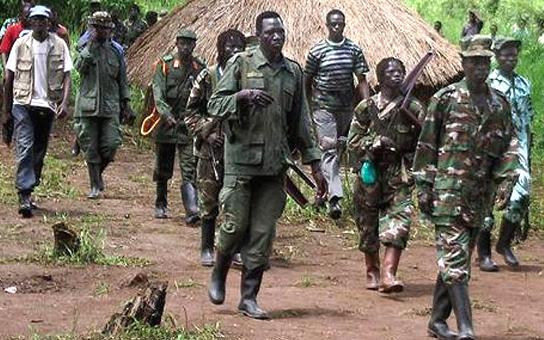 The LRA (Lord's Resistance Army) or the Lord's Resistance Movement is a Christian cult/dissident/terrorist group whose area of operation includes South Sudan, Democratic Republic of the Congo, northern Uganda, and the Central African Republic. It was formerly known as the Uganda Christian Army/Movement, and the United Holy Salvation Army and its sole objective was the creation of a multi-party system of democracy, and the ruling of Uganda according to the Ten Commandments.

8. Irish Republican Army (IRA)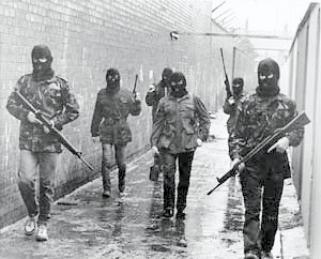 Founded in 1913, the IRA is a revolutionary organization formed from the now defunct Irish Volunteers and are based in Ireland. From 1919 to 1921, the IRA was solely responsible for carrying out a war of independence against the British. This war of attrition was a very vicious affair and resulted in heavy casualties on both sides. Members of the IRA were trained as guerilla units and were highly skilled in carrying out ambushes and surprise attacks.
-fin