Gifts from moms can be a hit or miss, sometimes they hit the nail right on the head and other times you question how you even came from their body. However, Shelby Donovan's mom managed to get something her daughter wanted, but had no idea how inappropriate it would initially appear.
During their annual Christmas eve celebration, Kerri Roberts handed her 18-year-old daughter a gift in front of around thirty other family members. When Shelby opened the present, she was absolutely horrified and at a loss of words with what she thought her mom had gotten her.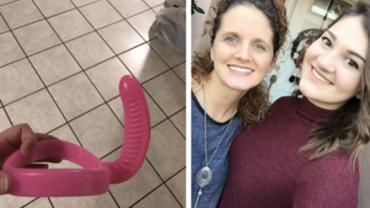 While the present was an innocent YETI mug holder, without the mug to latch onto it, the pink ribbed handle blatantly resembled a marital aid. Her mother had no idea that the mug holder would appear so explicit, but the entire family (and later the Internet) got a huge laugh out of the wildly suggestive mug accessory.
Shelby later shared a picture of her present on Twitter, explaining what she thought it was at first, and the tweet ended up going viral. The tweet has received almost 80,000 retweets and 120,000 likes with numerous others hilariously chiming in with their thoughts on the "multipurpose" mug holder.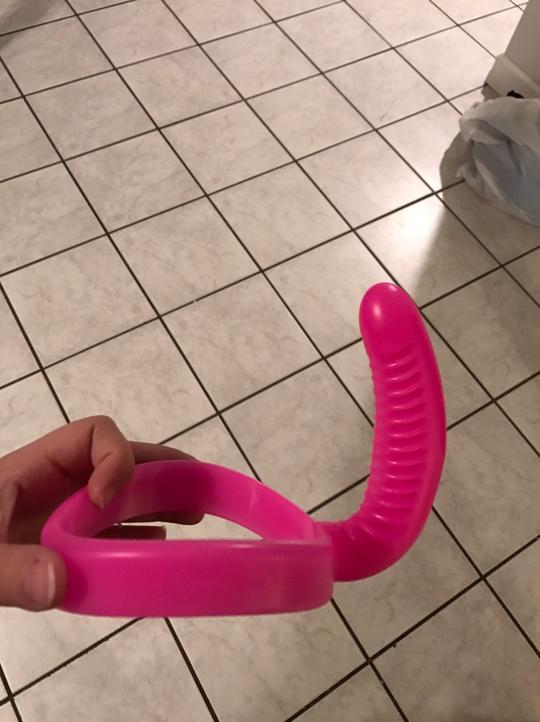 Click "NEXT PAGE" to continue reading this story. Comment to let us know what you think and if you found this story interesting, make sure to SHARE this post with all of your friends on Facebook.