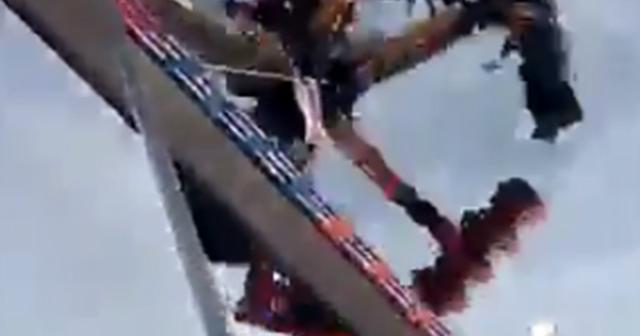 It was on the opening day of the Ohio State Fair in Columbus when a ride went haywire and caused the death of one person along with seven other injuries. It was on Wednesday night just after 7 pm when the Fire Ball ride hit a barrier and ejected people from the ride.
The ride, known as the Fire Ball or the Afterburner, is a giant ride that swings and spins the ride goers back and forth. The ride can reach heights of over 40 feet and spins about 13 revolutions per minute.
There are currently 43 other rides around the world that use the same model and eleven of those are located in the United States.
Tyler Jarrell was an 18-year-old passenger that got ejected from the ride more than 50 feet away from the ground. He died upon impact.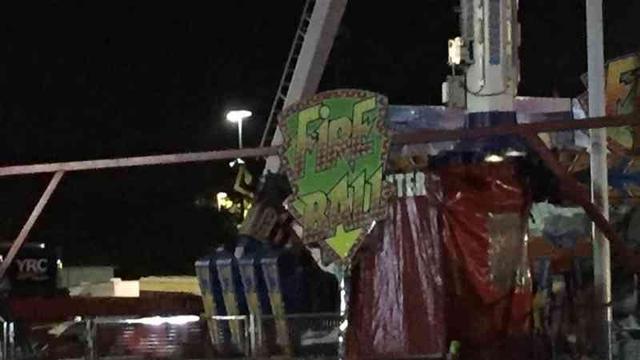 His girlfriend, Keziah Lewis, 19, was on the ride with him and was severely injured when she was ejected from the 'passenger carrying gondola.'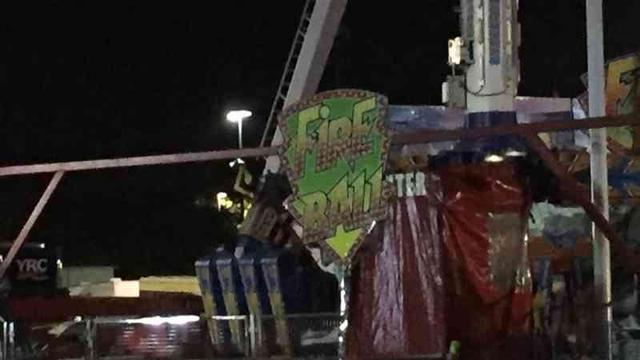 David Evans who is the medical director at the Ohio State University Wexner Medical Center said that the injuries were similar to a 'high-speed motor vehicle crash with an ejection.'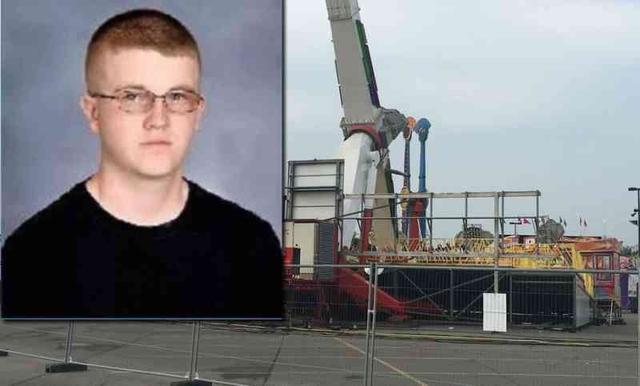 David continued on by saying that some of the victims had been ejected from the ride at a high rate of speed from up to 30 feet in the air.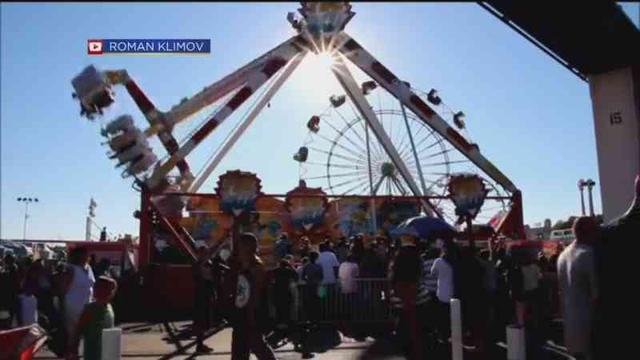 Witnesses say that a part of the swinging arm came loose and hit a metal barrier causing some of the passengers to be swung into the air.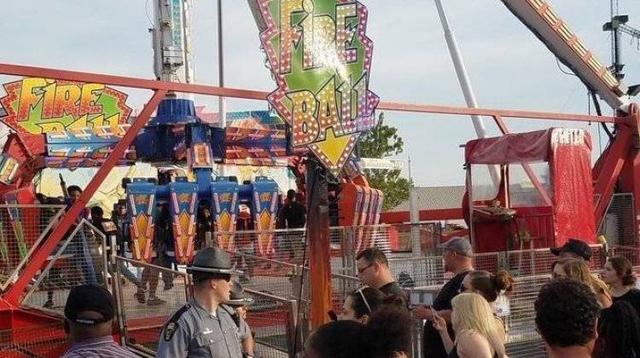 Ohio Governor, John Kasich, has ordered that all the rides at the State Fair be shut down and that each individual ride would be inspected once again.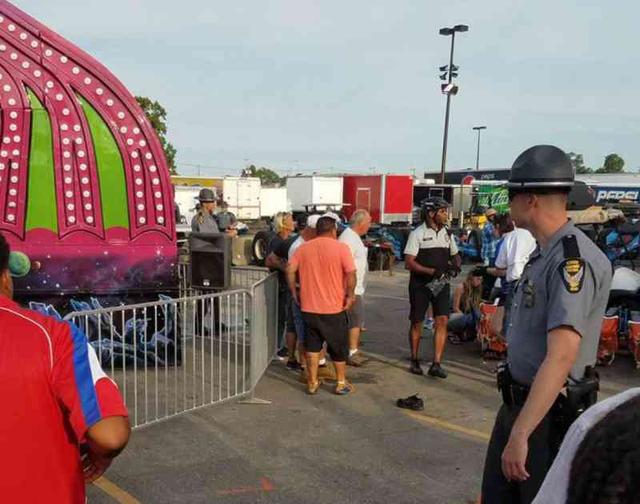 The Dutch company that created the Fire Ball ride, KMG, has since released a statement to tell all amusement parks and fairs around the world to immediately stop using and operating the ride as they begin their investigation.
Their statement also said: 'our deepest sympathies go out to all who were involved or affected by this tragic accident. We are currently gathering information on the accident and investigating the cause and circumstances of the accident.'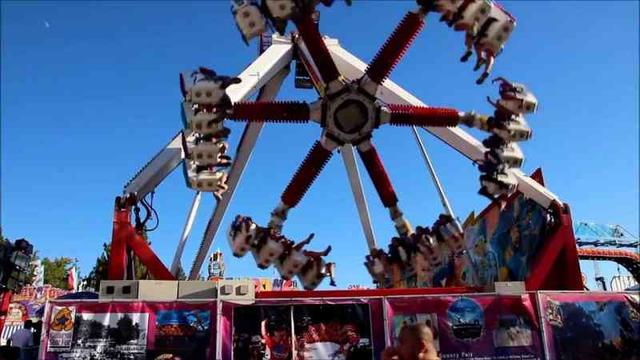 State inspectors were hired before the fair opened to ensure that the 72 rides were constructed properly and to also check the ride's safety systems and restraint mechanisms.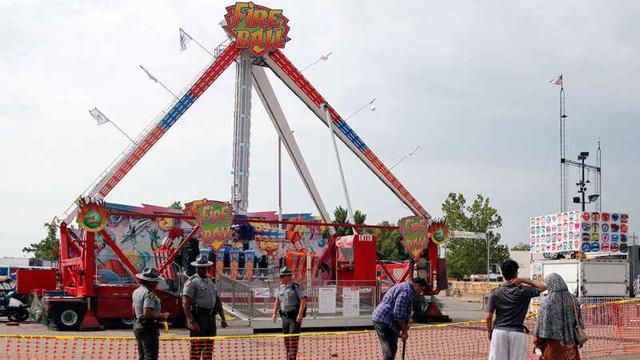 It has been reported that amusement ride inspectors from the Ohio Department of Agriculture worked long hours the week before the opening to complete their safety inspections since rain and flooding caused delays.
The Governor went on to say: 'our thoughts and prayers go out to those grieving and injured. I have ordered a full investigation into this incident and have ordered that all fair rides be shut down until additional safety inspections can be completed.'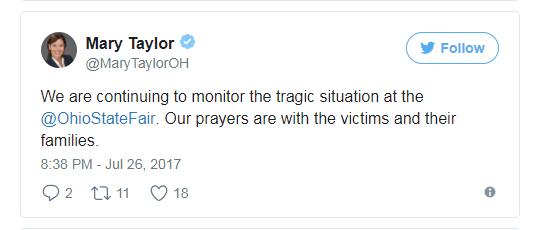 The State Fair has since been reopened but the rides will not be running.