The Parkersburg Police Department reported Thursday November 30, at approximately 10:35 P.M. uniformed officers conducted a traffic stop in the 1800 block of St. Mary's Avenue.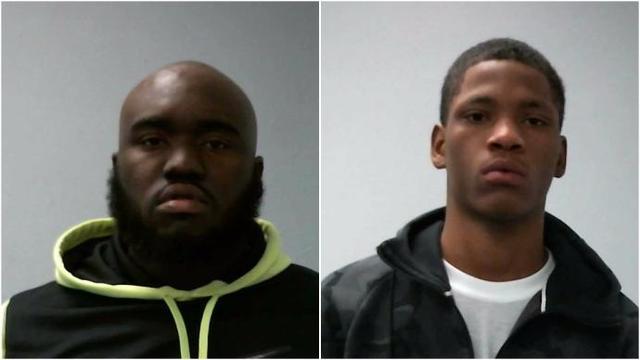 The vehicle, a black in color, 2016 Jeep Compass, with Ohio registration was occupied by two males from Akron, Ohio.
Officers detected the odor of suspected narcotics and used K9 Hawk to further their investigation. Hawk indicated on the front passenger door.
Officers removed the two occupants to conduct a roadside interview and search the passenger compartment.
A search of the vehicle revealed a loaded .45 caliber semi-automatic pistol and suspected methamphetamine that was found in a hidden compartment inside the vehicle.
The driver, Marcus McAlister, 20, was searched and officers found approximately $3355.00 in U.S. currency. He was arrested without incident.
The passenger, Taevion Thompson, 19, provided officers with a false name initially. Officers were able to determine his true identity and revealed he was wanted in Ohio for aggravated robbery. Thompson was arrested without incident.
Based on the total weight of the suspected methamphetamine, approximately one ounce, the two men were charged with possession with the intent to deliver methamphetamine. Thompson was also charged with fugitive from justice, for the outstanding warrant for aggravated robbery.
The two Akron men were arraigned this morning in Wood County Magistrate Court in front of Magistrate Purkey. Magistrate Purkey set a bond of $100,000.00 for each man.
Both men failed to post bond and are currently being held in the North Central Regional Jail.
It is unknown where these individuals were visiting and police are attempting to identify this location. If anyone from the public has information of these two men, the Parkersburg Police Department asks that you contact us through their website, parkersburgpolice.com,their Facebook Page, or contact their Detective Bureau at 304-424-8440.