While much of our planet has been explored, there are still many more secrets hidden underneath its surface. Fossils and rock formations in particular have fascinated geologists and researchers alike for years.
Even ordinary people will try their hand at mining—and not necessarily for the purpose of research. Precious stones like diamonds, rubies, and emeralds can be worth a pretty penny on the market, so it's no surprise why many people make a beeline for their excavators with the hopes of striking it rich.
Unfortunately for one Brazilian man, his good fortune resulted in a lot of bad luck. He hired a team to help him mine for precious stones, hoping that he would find something of enough value that would take care of his expenses for the next couple of months. What he unearthed instead, however, had him in fear for his very life.
A giant, emerald-studded rock—worth a stunning $304 million—was recently discovered in Brazil by a 50-year-old man who was looking for nothing more than to cover his expenses for a few months. Unfortunately, his incredible find didn't lead to a life of luxury at all. In fact, the man was forced to go into hiding after news of his discovery broke—and he feared he could be the target of kidnapping, extortion, and even armed robbery.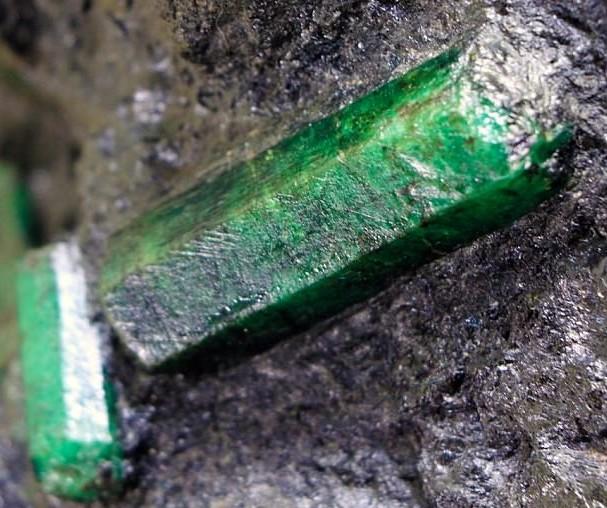 Of course, robbery might be difficult for any thief; the massive emerald weighed 794 pounds and stood at four feet tall! The man claimed it would take a forklift to even transport the rock. Still, in a country where criminals are known to use explosives and automatic weapons, the threat against this stone's owner was very much real.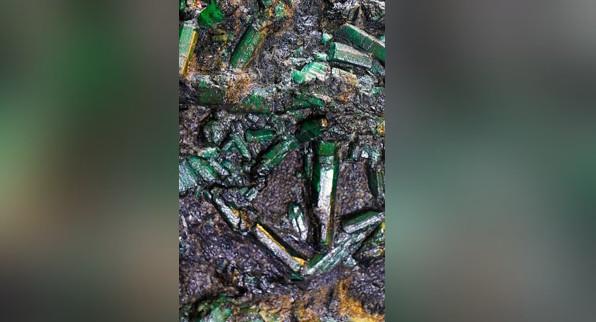 The stones, which were mined about a month ago, were found 656 feet deep inside the bowels of the Carnaiba Mine, a gem-rich area in Bahia in the northeastern corner of Brazil. The owner wouldn't say exactly where in the mine they were discovered; he feared that doing so would help criminals more easily track him down.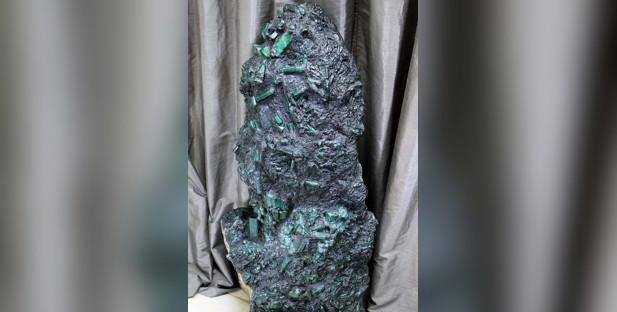 Aside from these photographs, all that was known about the beautiful and rare amalgamation of stones was what the owner had revealed. "This stone has emerald beryls spread all over it. Their quality is superb and by far the best I've ever seen and I've been in the industry for nearly 30 years," he said.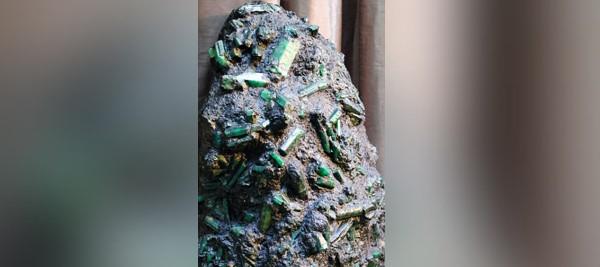 This impressive emerald was found by members of the Bahia Mineral Cooperative, a group of workers who were hired to explore the area. The man, who chose to remain anonymous for safety reasons, explained: "Extracting the stone was extremely difficult. It took 10 of us more than a week to get it out because it was 200 metres [656 feet] down in the ground."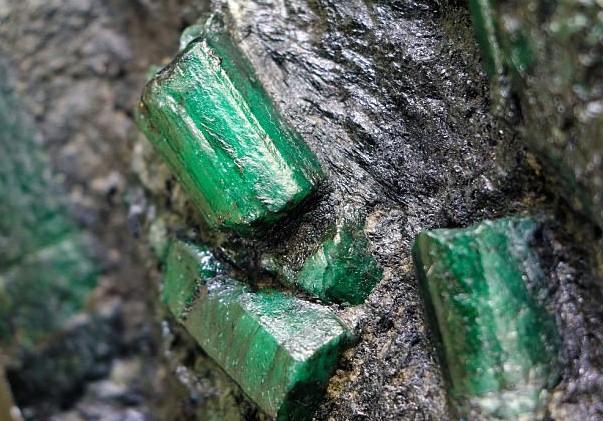 "It was cut out of the area, where it was embedded, in one piece and all hands were needed to lift it to the mine shaft where it was raised to the surface by a winch," said the man who would only identify himself as "FG." He paid each member of the cooperative for their share of the discovery, ensuring that he'd be the sole owner when all was said and done.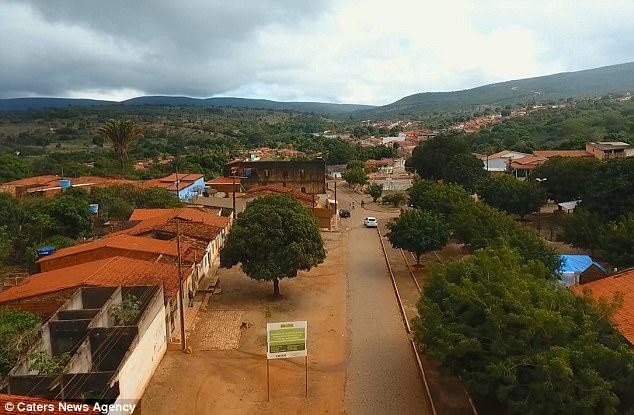 This wasn't the first time a jumbo jewel was found. Nearly 16 years ago, an even larger one—dubbed the Bahia emerald—was uncovered in the same mine just a few hundred steps away. In an area rich with precious stones, who knows what other valuable finds could be hiding beneath the surface?
The Bahia emerald, which weighed 44 pounds more than the one from Carnaiba, was illegally stolen and brought to the United States. That stone was worth more than $315 million, and though Brazilian officials argued that it should be returned to the country, it remained in the United States. No wonder why "FG" was so hesitant to reveal his identity—and the stone's location!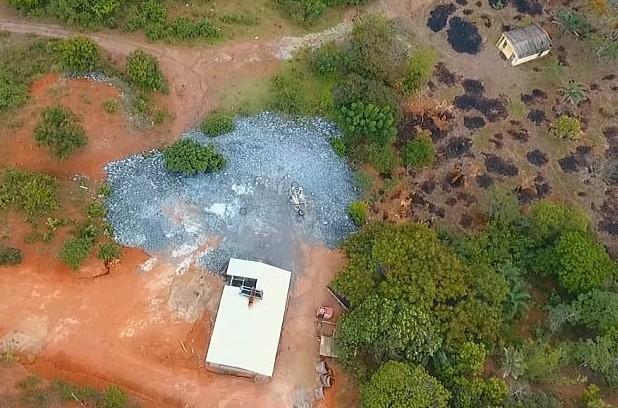 The man has not made any immediate plans to cash in on his new find. It sounds like he's still adjusting to the shock of what owning a gem this size actually means!
Share this amazing emerald with your friends below!