IS THIS A DEPICTION OF A SPACE CRAFT IN THE ONLY ART
FORM OF EXPRESSION THAT THEY KNEW? THIS COULD BE THE ONLY WAY THEY COULD SAY WHAT THEY SAW? IT'S A VIEW AND AN EXPRESSION WORTH A LOOK IN TO ME THINK'S?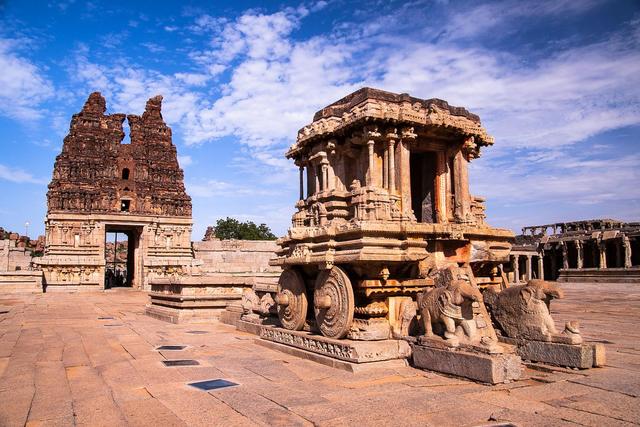 The iconic structure of Hampi is in fact a shrine built in the form of a temple chariot. This stone structure was built with many giant granite blocks. The joints are smartly hidden in the carvings and other decorative features that adorn the shone chariot.
In front of the chariot two elephants are positioned as if they are pulling the chariot. These elephants were brought from elsewhere and positioned here at a later stage. Originally two horses were carved in that position