10. Upon arrival in the Americas (usually the Caribbean), slaves were held at "seasoning camps." Dysentery was the leading cause of death here, and nearly 5 million slaves died in these camps.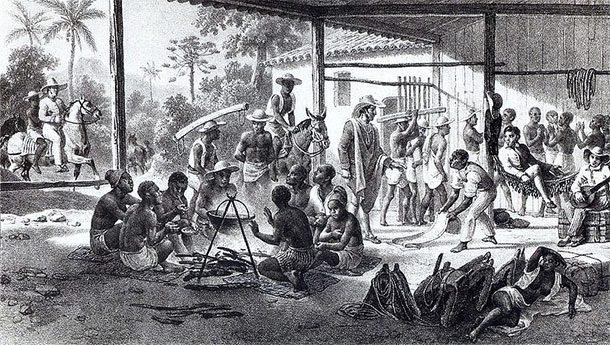 9.Sugar plantations were the reason for about 84% of slaves being brought to the New World. The vast majority would end up in Brazil.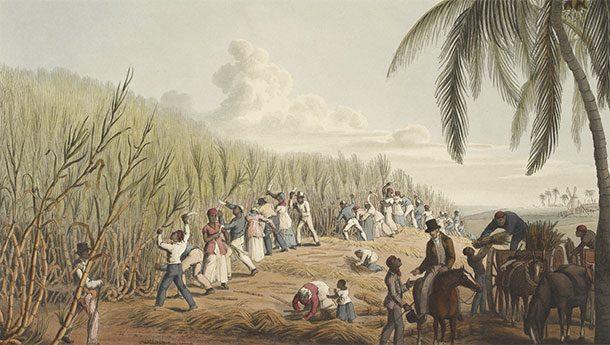 8.Britain's Triangle Trade between its colonies, however, was the most profitable of the Atlantic slave trades. This led to Britain becoming a massive consumer of sugar. It is estimate that nearly 1 out of every 20 pounds in circulation during the start of the Industrial Revolution was derived from the slave trade.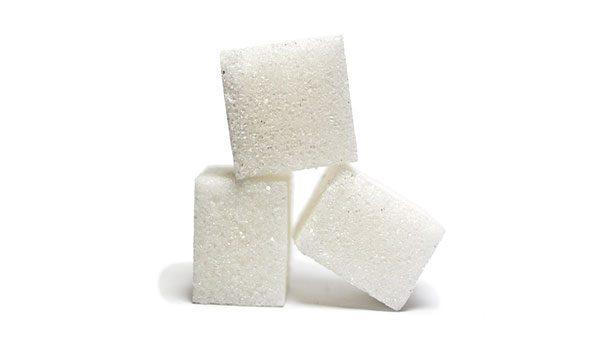 7.So why were Europeans buying African slaves and not vice versa? To make a long story short, it came down to one thing...technology. Although it would have been cheaper to enslave other Europeans, advances in ship building technology made it possible to enter an existing market on another continent.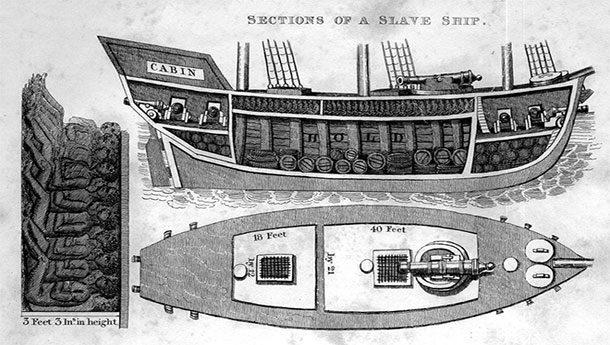 6.Plantations in the American south (usually less than 100 slaves) were dwarfed in size compared to plantations in the Caribbean and South America (usually more than 100 slaves). This led to high rates of disease in the larger plantations of South America. Death rates in the Caribbean and Brazil were so high and birth rates were so low that slaves couldn't be replaced without a constant flow from Africa. In the US, slaves had a fertility rate that was nearly 80% higher.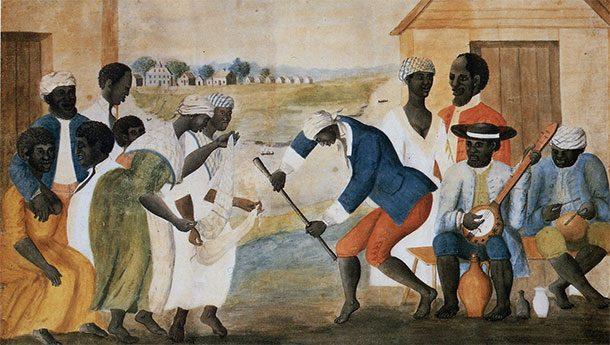 5.By 1825, the high fertility rate among slaves in the US led to nearly one quarter of all black people in the New World living in the United States.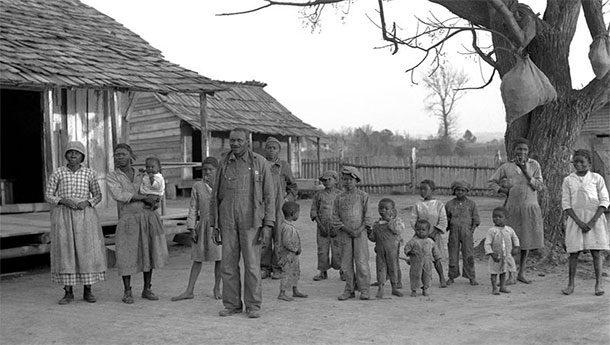 4.This also meant that by the 1800's, most slaves in the US were much farther removed from their African roots than in the Caribbean and South America. While slaves in the US were third, fourth, and fifth generation Americans, most slaves in the Caribbean and South America had been born in Africa.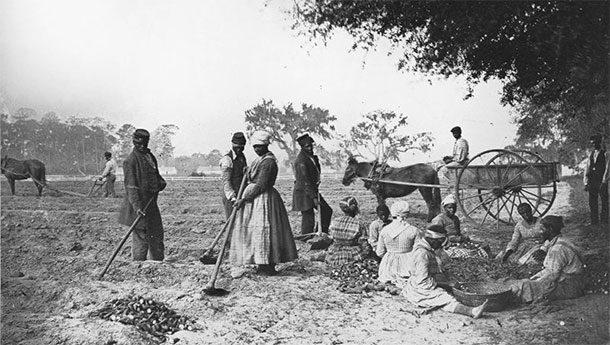 3.Both British Parliament and US Congress outlawed the importation of slaves in 1807. While Britain pressured other countries to end their slave trades as well, the internal slave trade of the American South continued until the end of the Civil War in 1865. This finally abolished slavery within the United States.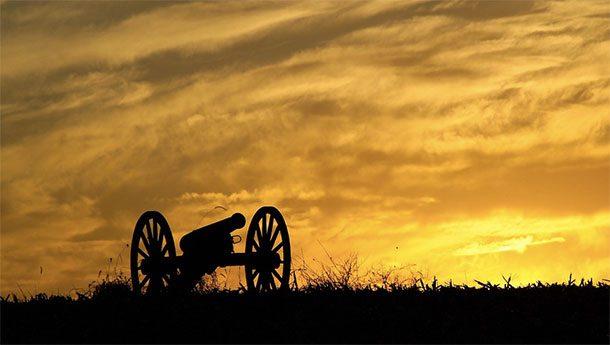 2.Although American slaves were meant to be free, Jim Crow laws and segregation prevented Blacks from owning homes, being employed, and getting an education. It wasn't until November 2000 that Alabama finally became the last state to overturn its ban on interracial marriage. Although the US Supreme Court had prevented Alabama from enforcing its law, the ban remained on the books.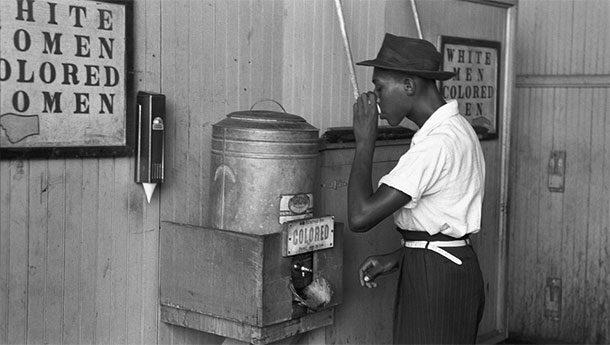 1.Although every single government on Earth has "officially" banned slavery, it still remains a huge problem. There are actually more slaves in the world today than ever before. By some estimates up to 50 million people live in modern day bondage. Most of these slaves are in southern Asia (over 20 million), but the rest of Asia, Eastern Europe, Africa and the Middle East all have high levels of slavery as well.