President Trump and first lady Melania Trump flip the switch on the National Christmas Tree. AP Photo
This week's White House report card finds President Trump sitting on a booming economy and tax reform victory but still dragged down by the Russia scandal, according to pollster John Zogby and Examiner contributor Jed Babbin.
John Zogby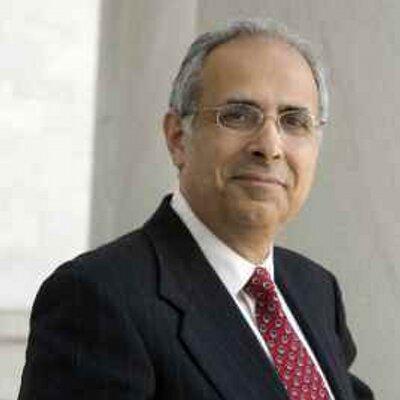 John Zogby
This report card comes at a time that the Dow hit a record 24,000-plus, the GDP is growing at 3.3 percent annualized rate, and President Donald Trump's polling average approaches 40 percent.
By week's end the president won Senate approval of tax reform. But nothing comes easy. The Senate bill still has to be reconciled with a much different House version — and with zero support from Democrats. And reconciliation will still have to deal with a projected $1.4 trillion addition to the debt and deficit.
President Trump and first lady Melania Trump flip the switch on the National Christmas Tree. AP Photo
The president re-tweeted a video from a British neo-Fascist organization that is patently anti-Muslim, not only enraging the Muslim world but also our longest and best ally, the United Kingdom. The president has not backed down from criticism because he never backs down on anything.
His secretary of State, who has not so privately called him a 'moron,' was caught up in talk he was to be replaced. And the fall of Matt Lauer, Charlie Rose, and other powerful media stars only reminded Americans of Mr. Trump's lewd conversation about women at NBC's Access Hollywood.
President Trump and first lady Melania Trump flip the switch on the National Christmas Tree. AP Photo
Finally, growing numbers of foreign policy experts are now questioning if Mr. Trump is mentally equipped to handle foreign crises. To pile it on even further: former White House Chief of Staff Michael Flynn pleaded guilty to lying to the FBI and -- even worse -- is talking.
Grade D
Jed Babbin
What started out as a fun week for President Trump turned out to be not so much fun as political pain.
At an Oval Office ceremony honoring some of the surviving Navajo Code Talkers from World War Two -- Marines who had used their tribal tongue creating a code the Japanese were unable to break — Trump referred to Sen. Elizabeth Warren as "Pocahontas," poking fun at her phony claim to Native American ancestry to advance her academic career. Warren and the usual media suspects immediately began condemning Trump for a racial slur against Native Americans. That made absolutely no sense because Warren has as many Native American ancestors as does Jerry Seinfeld.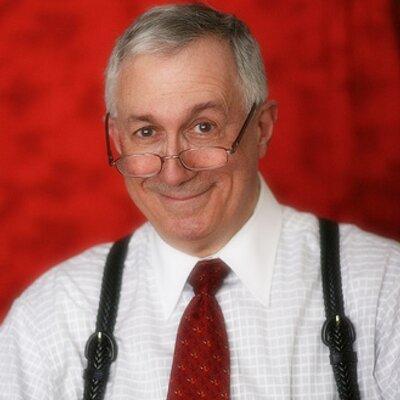 Jed Babbin
Trump named OMB Director Mick Mulvaney to head the unconstitutional Consumer Finance Protection Board after the departure of its former chief, Richard Cordray. Cordray had appointed Leandra English deputy before his departure -- to succeed him when he left — in defiance of the president's appointment authority. English filed suit against Trump's appointment asking for an injunction to keep her in place, but the court upheld Trump's authority to appoint Mulvaney. Mulvaney moved quickly to take control of the rogue agency, announcing review of over 120 of its investigations.

Melania Trump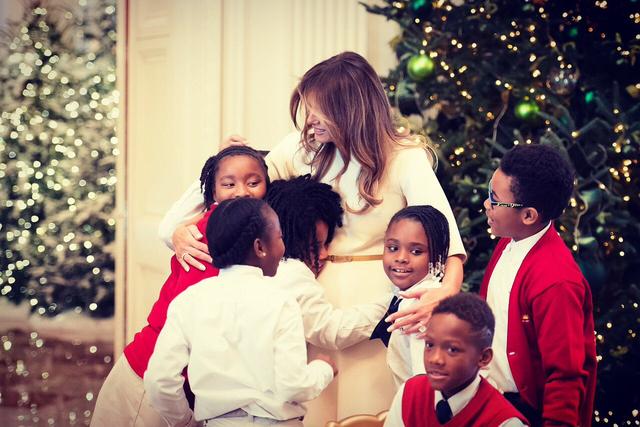 Had a wonderful visit from @JBA_NAFW children today at the @whitehouse! #WhiteHouseChristmas
On Tuesday, the week began to go sour. The North Koreans launched another ICBM, this one capable of reaching the entire U.S. mainland. Senate Minority Leader Chuck Schumer and House Minority Leader Nancy Pelosi cancelled a budget lunch with Trump after he signaled "no deal" on "DACA" and Senate Republicans began whining about the tax bill.
The president retweeted three anti-Muslim videos from a British far right anti-immigration group, at least one of which qualified as "fake news," drawing strong criticism from British Prime Minister Theresa May. Trump counter-attacked saying May needed to concentrate on Islamic terrorism in Britain.
The latter part of the week was dominated by speculation — apparently fed by White House leaks -- that Secretary of State Rex Tillerson was going to be booted out, to be replaced by CIA Director Mike Pompeo. The White House denied the rumors, but it's obvious that Trump lacks faith in Tillerson. Cabinet shake ups are never smooth or easy, but Trump can't afford to have a secretary of state in whom he has no confidence.
Grade C-
John Zogby is the founder of the Zogby Poll and senior partner at John Zogby Strategies. His latest book is We are Many, We are One: Neo-Tribes and Tribal Analytics in 21st Century America. Follow him on Twitter @TheJohnZogby
Jed Babbin is an Examiner contributor and former deputy undersecretary of defense in administration of former President George H.W. Bush. Follow him on Twitter @jedbabbin
Paul Bedard, the Washington Examiner's "Washington Secrets" columnist, can be contacted at pbedard@washingtonexaminer.com