Considering all of that time spent on set and adapting J.K Rowling's deeply beloved Harry Potter novels to the screen—eight different films over the course of 10 years, in fact—it's no wonder that there was no shortage of amazing stories about making them.
After all, the actors aged into adults, developed special bonds, and helped foster a massive and devoted fan base.
Here are 22 of the absolute best pieces of trivia about all of the behind-the-scenes action of the Potter films. They might just change the way you look at the Half-Blood Prince and his friends!
1. Tom Felton, who played Draco Malfoy, often snuck so many snacks with him on set that, when his sweet tooth was discovered, the pockets in his robes had to be sewn shut. "The rumor was that they sewed them up after the third film because I was sneaking food and drink on to set," Felton clarified in 2014. "I want to clear this up because that is absolutely true."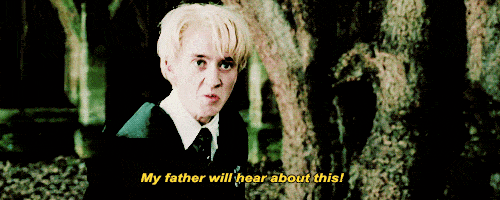 2. Between the filming of The Chamber of Secrets and The Prisoner of Azkaban, the real-life train used for the Hogwarts Express was vandalized, resulting in almost $4,000 in damage to its famous cars.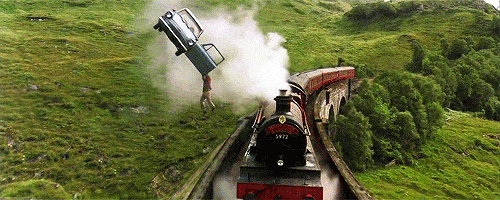 3. Not only is the door leading to The Chamber of Secrets mechanical rather than CGI, but to this very day, it still works! It's pretty delicate, though, so it's quite rare to actually see it in action.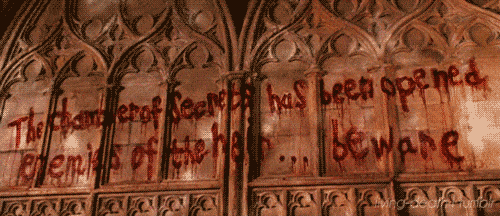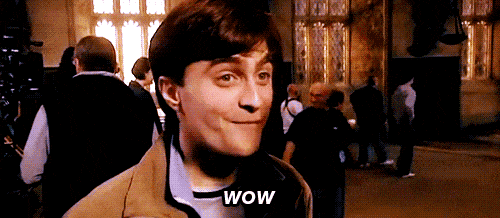 5. Initially, the filmmakers wanted the Dementors to be created solely from practical effects, but since doing so would have made it impossible to fully control their movement, they used puppets. In order to bring these creatures to life, they were filmed underwater, then animated in post-production to make it seem as if they were floating.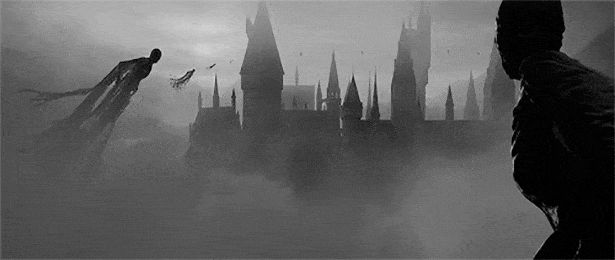 6. At first, Ralph Fiennes wore tights under Voldemort's robes, but since they restricted his ability to walk, he started wearing stockings and garters instead. "If the stunt team ever got too macho I would tease them with my inner thigh," he joked in an interview.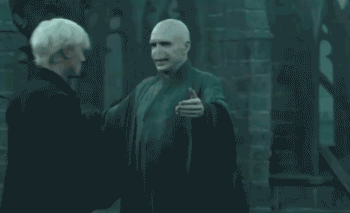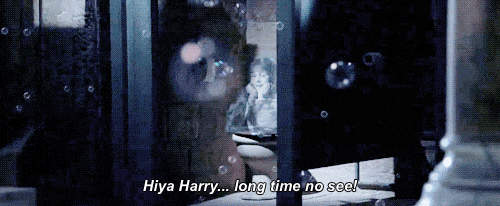 8. Daniel Radcliffe had allergic reactions to both the green contact lenses as well as the first pair of glasses he wore. "I came up in these terrible spots after about a week," he told J.K. Rowling herself. "Eventually we realized that I was actually allergic to the Harry Potter glasses, because I had these two rings of whiteheads around my eyes."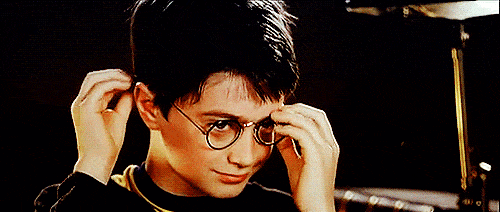 9. The next time you watch The Order of the Phoenix, take a look at the outfits that Imelda Staunton wore as Dolores Umbridge: "I started with lighter pink, and then as the film developed the pinks are getting hotter and hotter and hotter because she's getting more and more hysterical," costume designer Jany Temime explained in an interview.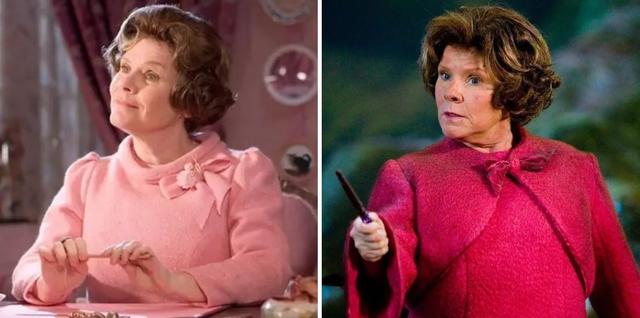 10. For the scene in which Hermione transforms into Bellatrix in order to sneak into Gringotts, Emma Watson texted Helena Bonham Carter to give her advice on how to imitate her. "It's a really interesting way of working, because you suddenly become aware of your mannerisms, which I'm not really aware of," said Watson in an interview. "Watching Helena do me was bizarre. She's uncanny."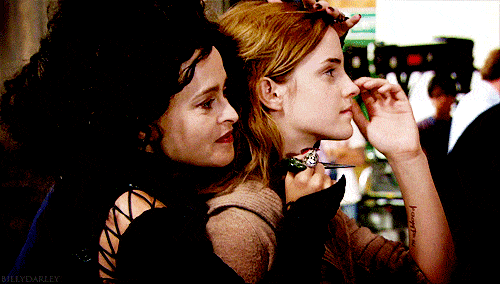 11. During the filming of the Deathly Hallows scene in which horcrux versions of Harry and Hermione kiss, Rupert Grint (Ron Weasley) was kicked off set by Emma Watson, as he couldn't hold back his laughter.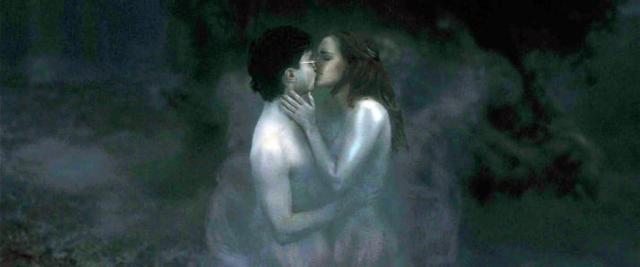 "When they were there actually filming that kiss, they did actually want me there to kind of play off something, but I just found that too funny," Grint said in an interview. "Emma sent me out because I kept laughing. It just looked really strange."
12. Shortly before his death, Richard Harris (Albus Dumbledore) supposedly had some (jokingly) harsh words for Chris Columbus. "He did threaten to kill me if I recast him—I can't even repeat what he said to me," the director said in an interview.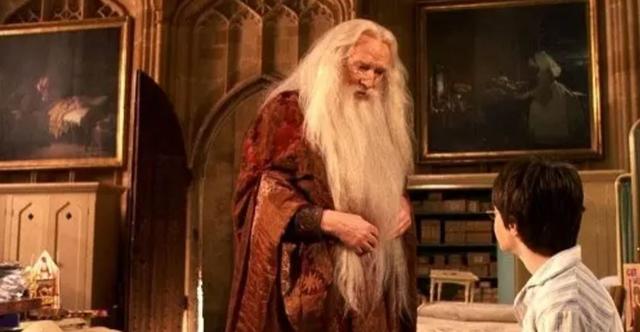 13. Director Chris Columbus improvised the line, "I didn't know you could read," for Draco during the filming of Chamber of Secrets, which ended up being one of Felton's favorite moments from the entire franchise.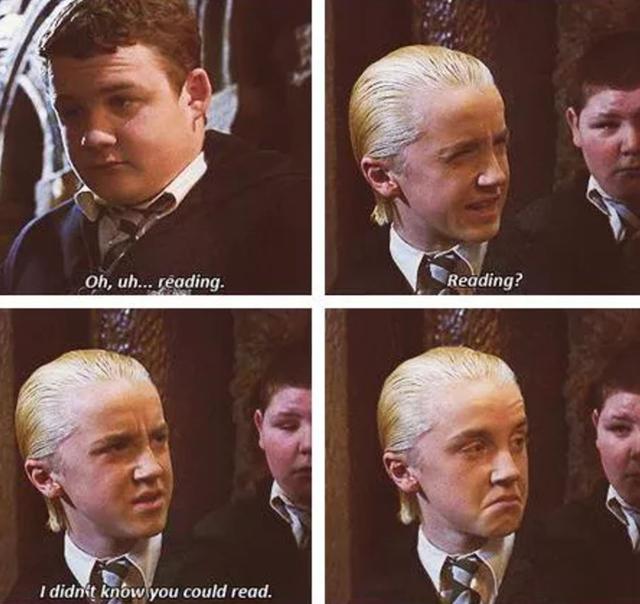 14. Daniel Radcliffe used a different kind of wand during the first two films than he used in The Prisoner of Azkaban. This trend of changing wands continued throughout the course of the franchise.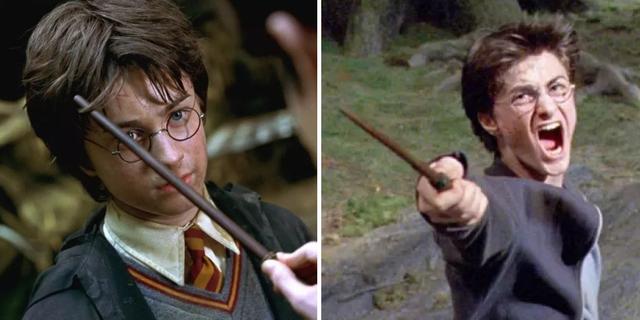 15. J.K. Rowling turned down the opportunity to play Lily Potter in The Sorcerer's Stone. She said that she was "really not cut out to be an actress, even one who just has to stand there and wave."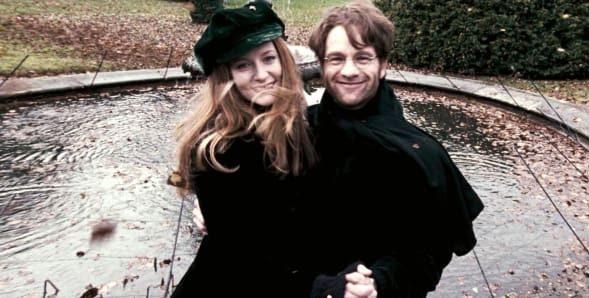 16. Emma Watson had a hamster that she brought on set with her to the filming of The Sorcerer's Stone. Unfortunately, the pet died, so the prop crew cheered her up by making him a tiny velvet and mahogany coffin for her to bury.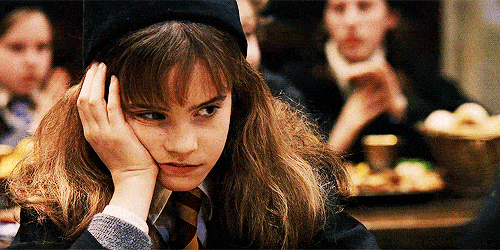 17. There is not a single instance in which Harry casts a spell during the entirety of The Sorcerer's Stone. He performs several magical feats, such as making the glass at the zoo disappear, but he doesn't do any of this intentionally.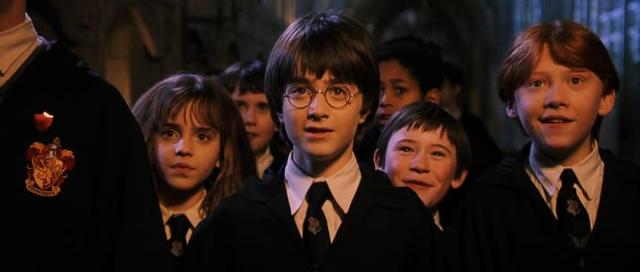 18. Ralph Fiennes' own nephew, Hero Fiennes-Tiffin, played young Voldemort (back when the character was still known as Tom Riddle) in The Half-Blood Prince. "It was an advantage that he looked very similar to Ralph … but primarily I went for Hero because of this wonderful haunted quality that seemed to bring Tom Riddle alive on-screen for us," said director Tom Yates in an interview.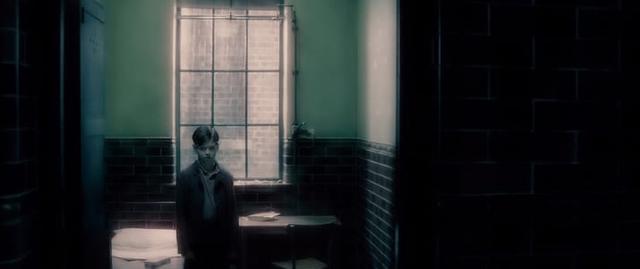 20. During filming of The Half-Blood Prince, Dame Maggie Smith (Professor McGonagall) was going through a battle with breast cancer. "I was hairless. I had no problem getting the wig on. I was like a boiled egg," she said in an interview. "The last couple of years have been a write-off, though I'm beginning to feel like a person now…"
21. The shot in The Deathly Hallows: Part 1, in which there are seven different versions of Harry Potter, took a total of 95 takes to get right. Daniel Radcliffe needed about 12 tries to act each of his parts; surprisingly—expect for the one of him as Hermione. He perfected the first take!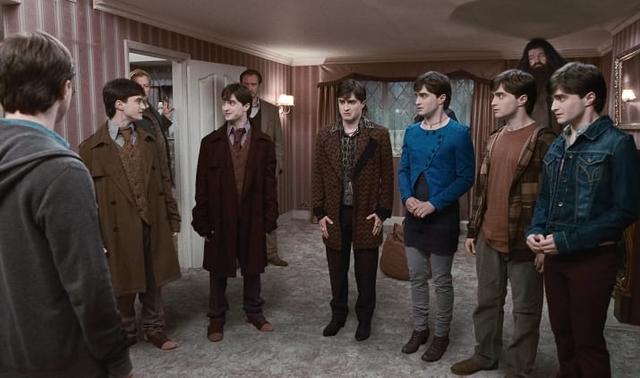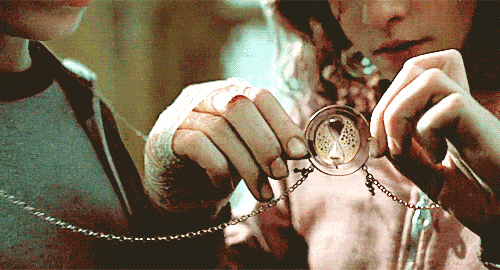 It's clear that the people behind these modern classics were incredibly talented and devoted. Let's not forget, though, that none of this would have been possible if it hadn't been for J.K. Rowling's amazing vision for the books!
Share these Harry Potter facts with your friends below!