Passengers travelling to and from the station are reporting numerous train cancellations with police and fire crews at the station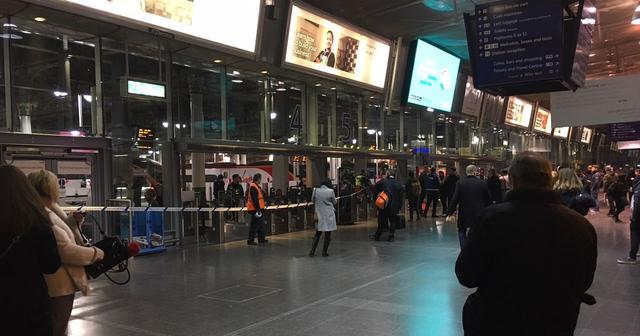 A person has died at Manchester Piccadilly station after climbing onto the top of a train and being electrocuted.
Horrified passengers have spoken of witnessing the tragedy which happened at 10.50pm on Friday night.
Services to and from the station were cancelled as power to the lines was turned off.
The incident is ongoing and a cordon has been put in place around several platforms.
Fire, ambulance and police crews are at the scene.
The station has not been evacuated.
A Virgin Train service from London has been halted at Wilmslow while the incident is dealt with.
Other passengers are tweeting from trains which have been delayed or cancelled.
We will have more soon.